Hey, I'm delighted you're planning to climb Kilimanjaro. I've summited twice and can assure you it's an absolutely awesome experience.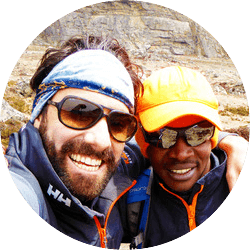 A critical component to your success on Kilimanjaro is the trekking company you entrust your safety and experience to.
There are over 200 trek operators on Kilimanjaro – some good, some bad and some downright terrible.
I can confidently say the company I recommend is one of the best on the mountain. Their safety track record is impeccable, their porter welfare practices top-notch, and their prices are excellent too.
They're also local, so you can be certain you're custom is actually benefitting the local Tanzanian economy.
Pop your details in the form below and you'll get a email quote immediately.
Please check your spam if you don't see it.