If you're planning to climb Kilimanjaro in 2021, you probably have lots of questions about the Coronavirus situation in Tanzania.
Are there travel restrictions?
Do I need a negative Covid-19 test certificate?
Will I have to quarantine on arrival?
How safe is it to travel to Tanzania at the moment?
In this article, you'll find the latest information on the Covid-19 situation in Tanzania and its impact on travellers looking to climb Kilimanjaro or go on safari.
NOTE: This information is provided to the best of my knowledge but the situation in Tanzania and globally is changing dynamically so please consult with your tour operator and read guidance from your national public health authorities before travelling.
Kilimanjaro Coronavirus Situation (FAQ)
Is Tanzania currently open to tourists?
In short, yes, Tanzania is currently open to tourists.
You need to present a negative Covid-19 PCR test certificate on arrival. The certificate should be no older than 72 hours.
You will also need to complete this online Tanzanian Traveller's Survey form. The form needs to be completed no more than 24 hours before departure.
You will also be subject to enhanced screening checks on arrival in Tanzania. These include a rapid Covid-19 test that you will need to pay $25 for. If you test positive you will need to quarantine for 14 days.
Do I need a negative Covid-19 test to travel to and from Tanzania?
Yes, a negative Covid-19 PCR test certificate is required when arriving in Tanzania. The test needs to be no older than 72 hours. You will also be tested on arrival (cost: $25), and need to complete this Traveller Survey 24 hours before arrival.
You will also likely need a negative Covid-19 test certificate when departing Tanzania to return home. Here are the announcements on this requirement from the UK and USA.
If you test positive for COVID-19 on arrival, you will be required to self-isolate for 14 days.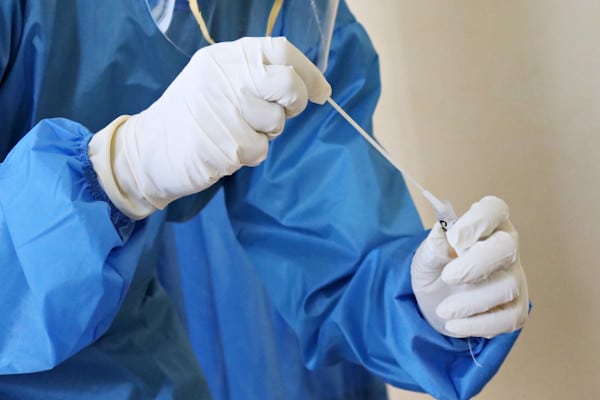 How do I get a Covid-19 test in Tanzania?
There are a number of Covid-19 testing centres in Arusha and Moshi (the towns that sit just south of Kilimanjaro, and where you will be shacking up pre and post your climb or safari).
Here are four:
Mount Meru Referral Hospital (Arusha)
Selian Lutheran Hospital (Arusha)
Mawenzi Referral Hospital (Moshi)
Kilimanjaro Christian Medical Center (Moshi)
Here's how to book a test:
Visit this website pimacovid.moh.go.tz and enter your details to arrange a test. The cost of the test is around $100 and needs to be paid online in Tanzanian Shillings (which is Sh230,000).
Tests are conducted daily. Monday through Friday (9:00 am to 3:30 pm), and Saturday and Sunday (10:00 am to 12:30 pm).
Unfortunately, the testing centres in Moshi and Arusha only collect samples. These are then sent off to the National Laboratory in Dar es Salaam. This means it can take anywhere from 24 hours to 72 hours to receive a result. There are no rapid testing centres in Tanzania.
It's worth noting that samples taken after 11:30 am are sent to National Laboratory the next day.
You can retrieve your test result and certificate from the same website mentioned above.
IMPORTANT: As it takes around 1-3 days to receive a test result it is important that you add at least 3 days to your trip to allow for testing and the return of your lab results.
What constitutes a valid Covid-19 test result?
Every country has slightly different policies on Covid-19 test certificates.
But using the guidance from authorities in the UK, US and Netherlands, it is clear that the type of test needs to be a molecular PCR test for the SARS-CoV-2 infection. A rapid test or an antigen test that looks for antibodies that are made by the immune system in response to the virus is not valid.
The certificate itself needs to clearly state:
The first and last name of the passenger as stated in their passport
A negative or 'not detected' test result
The date and time the passenger was tested. This needs to be no more than 72 hours prior to arrival
And the name and contact information of the laboratory or institution that conducted the test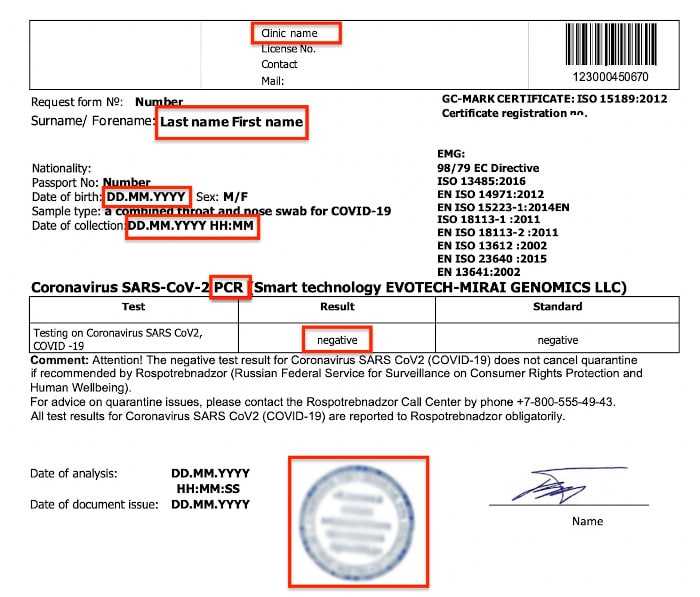 What is the current Coronavirus situation in Tanzania?
Tanzania stopped reporting Coronavirus data in late April 2020.
At the time the official statistics for Tanzania showed 509 cases and 21 deaths.
The pandemic is highly politicised in Tanzania. In June 2020, the President, John Magufuli, announced that Tanzania was Covid-19 free. Since then, President Magufuli (who has subsequently died, allegedly from Covid) has censored any information being published on the pandemic and tightly controlled information flow in and out of the country.
You can read more about the Coronavirus situation in Tanzania here, but suffice to say that it is likely that many more people have been infected with the virus.
Is it safe to travel to Tanzania?
Insofar that there is an ongoing global pandemic I would say that travelling, in general, is pretty risky.
However, if you have already had Covid-19 or have been vaccinated then to some extent the risk is mitigated.
I am aware of many people who have travelled to Tanzania over the last 6 months and haven't had a problem, however, ultimately the decision to travel is yours and with many countries now in lockdown it is unlikely you can travel anyway.
I'm optimistic that things will improve significantly by the Summer of 2021 and travel will be less risky.
What measures have Tanzania put in place to curb the pandemic?
As the Tanzanian government doesn't officially recognise that the pandemic exists, the number of mitigating measures are relatively limited.
However, the Ministry of Natural Resources and Tourism has released a set of Standard Operating Procedures for the tourism industry in Tanzania.
You can download and read the full document here.
One of the key measures is the use of rapid testing of passengers on arrival in Tanzania. If a passenger tests positive they will be required to undertake a 14-day self-isolation.
The document also makes mention of enhanced cleaning requirements, mask-wearing and social distancing for staff working in the tourism trade.
As you can imagine, some of these requirements are impractical on Kilimanjaro, although many operators have introduced measures to ensure safer, socially distanced treks.
For example, our recommended partner has made mask-wearing mandatory for guides and porters when travelling with guests in vehicles and attending to them in camps.
Treks are also conducted in a way that encourages staff and trekkers to maintain a safe social distance, and all guides and porters are provided with a hand sanitiser.
Where can I find more information about travelling to Tanzania?
I recommend following the travel guidance provided by the UK foreign office or the US CDC.