Tanzania is a vast country and a natural gem. Its safari experiences are divided into north, south and west. With its Serengeti and Ngorongoro wildlife splendour, the north is the most popular destination. Selous and Ruaha parks of the south are significantly less touristy, and their big five safaris are just as impressive. The western areas of the wild Mahale Mountains and Gombe offer exciting chimpanzee trekking and are only visited by about 4-5% of the tourists.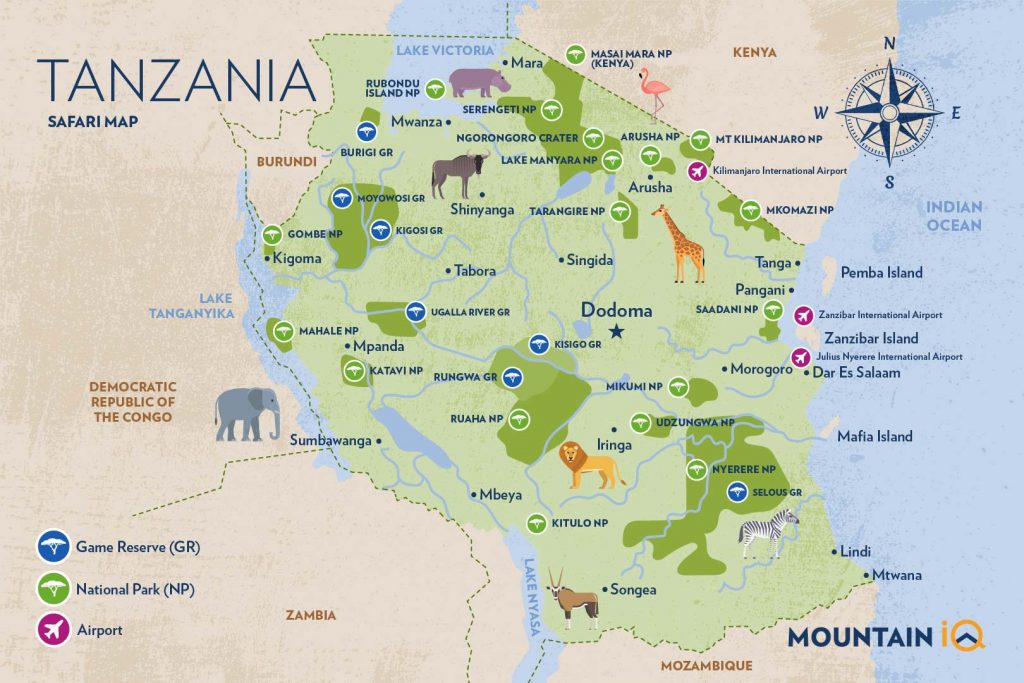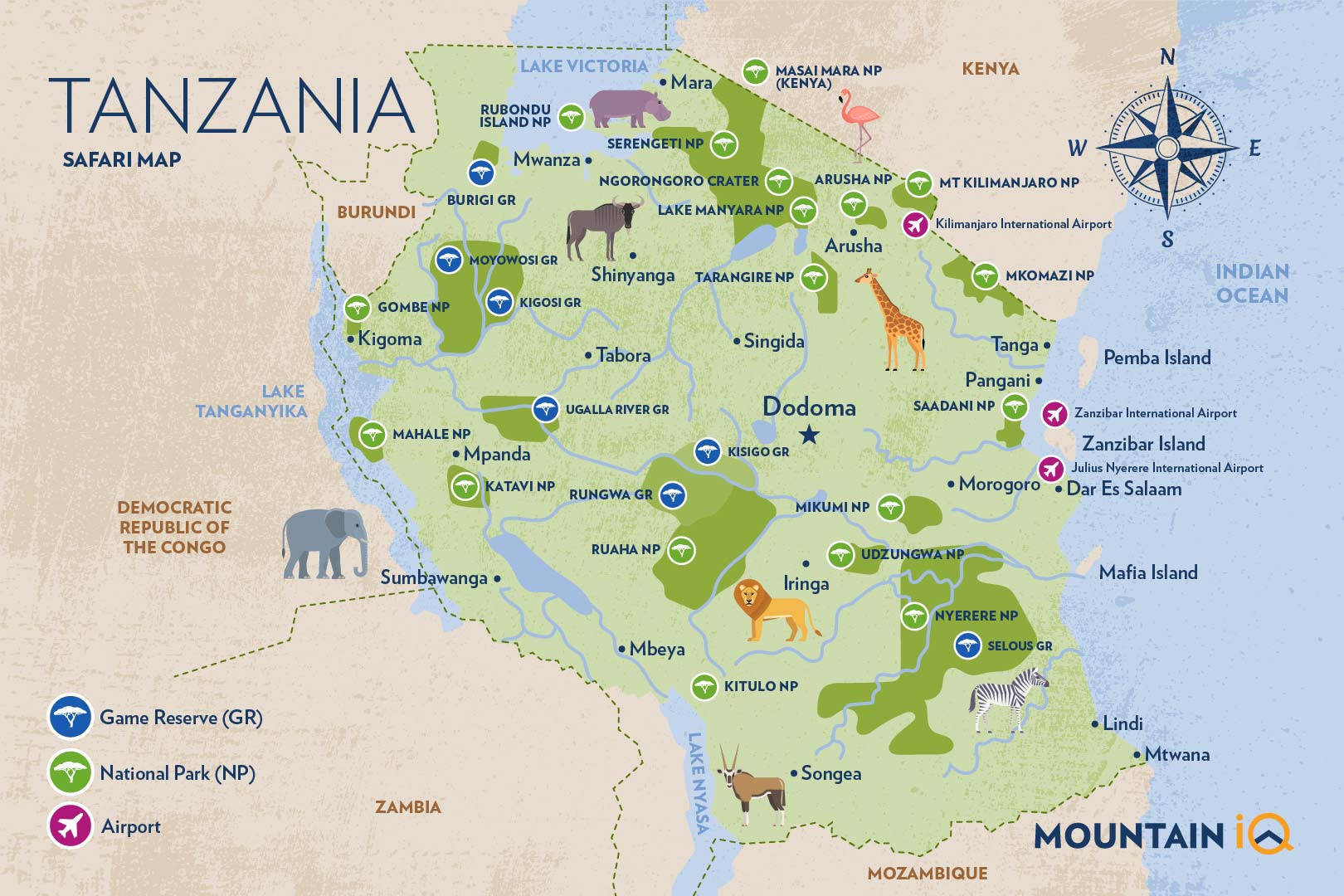 Tanzania Safari Travel Guide 2021
Skip to my Tanzania Safari FAQ
Safari Parks in Tanzania:
Important: Safari packing list, Best time to visit, Vaccination requirements, Safari costs
Accommodation: Tanzania hotels, Serengeti hotels, Tanzania resort safari, Ngorongoro Crater Lodge
Activities: Wildebeest migration, Hot air balloon safari, Camping, Chimpanzee trekking

See also: Kenya or Tanzania safari, Combined Tanzania and Kenya safari, How to choose the best safari, Budget safari, Best safari companies
Safari in Tanzania FAQs
As a large country with immense wildlife and other natural beauty, Tanzania can roughly be divided into northern, southern and western safari circuits.
Northern Circuit parks are usually visited by an absolute majority of travellers since they offer the classic Big Five wildlife viewing. The parks include Serengeti National Park, Ngorongoro Crater National Park and Lake Mayara National Park.
Southern Circuit parks, like Selous and Ruaha, are visited by about a quarter of all tourists and offer similar Big Five wildlife viewing experiences. Big Five animals include lion, leopard, elephant, rhino and buffalo. Western areas are famous for their chimpanzee tracking safaris in the Mahale Mountains and Gombe National Park, as well as the largest buffalo herds in the world seen in Katavi.
In this article:
Northern Circuit Parks
Popular for: Great Wildebeest Migration, Big Five and hot air ballooning.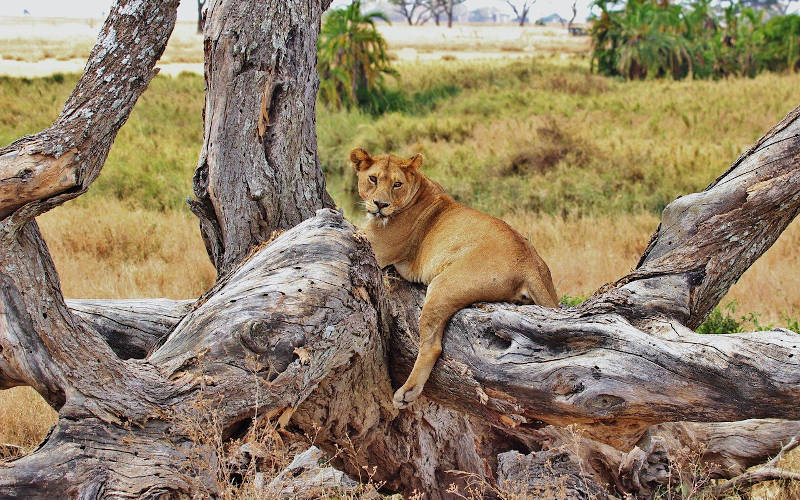 A Unesco World Heritage Site and Tanzania's oldest reserve, Serengeti is best known for the Great Wildebeest Migration, taking place from late January to September. It is a classic safari destination attracting the largest number of predator animals in the world.
During the Great Migration to the bordering Masai Mara in Kenya, the plains are full of herds of wildebeest, zebra, and gazelle – exceeding over 2 million animals. Predators tend to trail the herds, picking off the weak, so you can expect to see their hunt quite close.
The best time to see predation is during the calving season from late January to February. The Seronera area gets very crowded during the dry season from June to October.
Popular for: Visiting the crater, Big Five, Masai Village cultural visit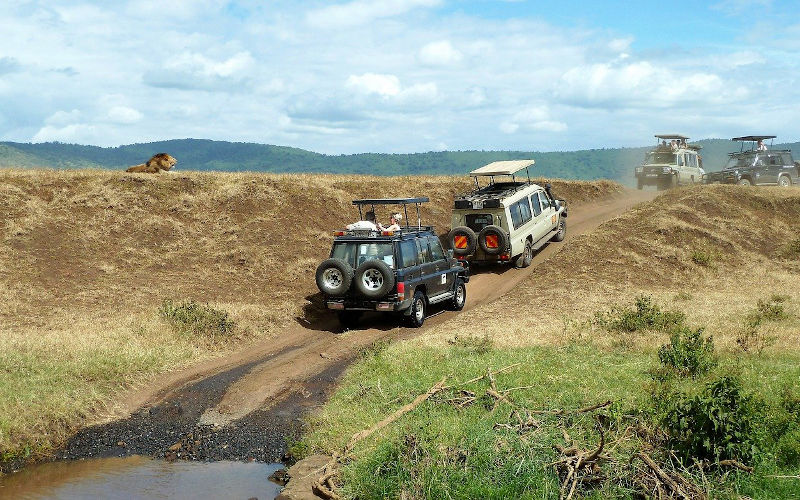 Ngorongoro has all the safari highlights in one spot: you can see the Big Five in one day, and predators and the black rhino are relatively easy to spot, among the stunning scenery. Here you can also encounter black-backed jackals and spotted hyenas, as well as see large flocks of flamingo at Lake Magadi.
And of course, there's the Ngorongoro Crater. This is the most popular crater in Tanzania. It has a forested rim and a grassland crater floor, ideal for spotting elephants.
Whilst wildlife viewing is great all year, the wet season is more beautiful with lush vegetation. But the long grass can make wildlife viewing more difficult. The crater itself gets crowded all year and the entrance fee is quite high.
Famous for: Canoe safaris, Night drives, Treetop walkway.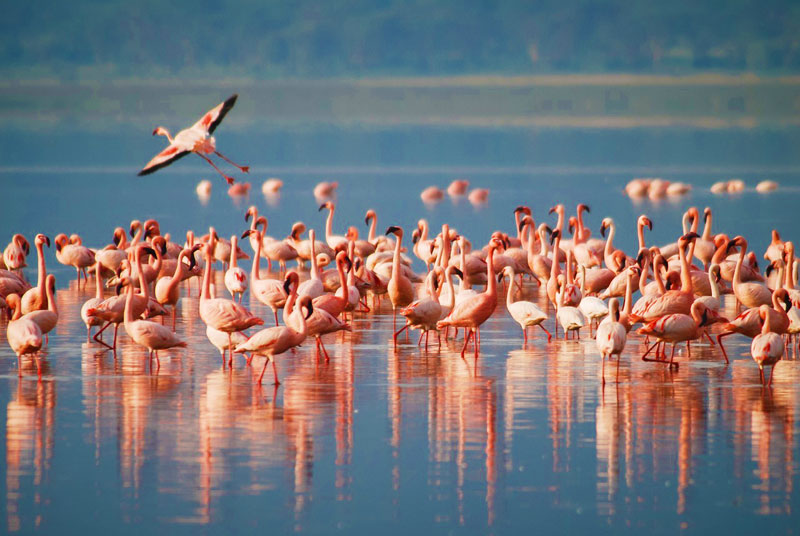 Small yet bountiful, Lake Manyara National Park is at the base of the Rift Valley escarpment. The park has a diverse habitat, from the alkaline lake to the grassy floodplains and acacia woodland. The stunning groundwater forest is home to troops of blue monkies and olive baboons. And let's not forget the Majo Moto hot springs.
Whilst the wildlife is not as prolific as in some other parks, there is a large elephant population and tree-climbing lions, who are hard to spot. Other wildlife includes buffalo, giraffes, and several species of antelope.
Wildlife viewing and birdwatching are good all year, which makes the park crowded and pricey. To avoid the afternoon rush, enjoy a morning safari instead.
Popular for: As an add-on park, night safari, elephant herds, baobab trees, birdwatching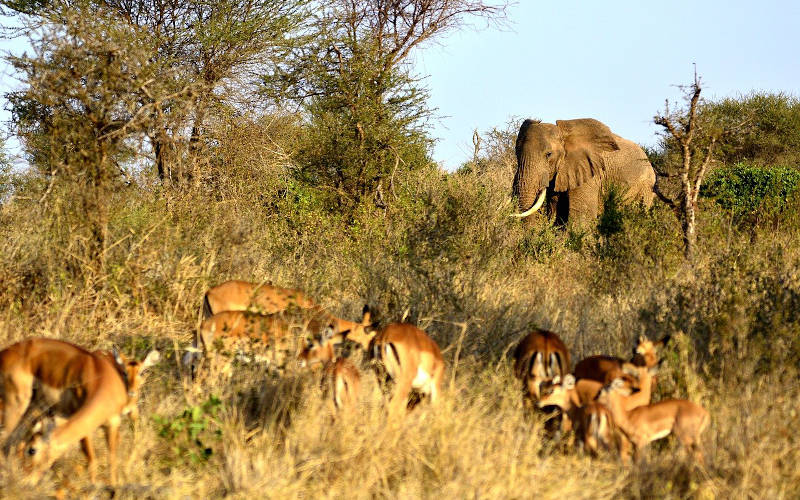 Like Serengeti, Tarangire experiences seasonal migrations. As water sources dry up from June to October, animals congregate around them in large numbers, offering a viewing of all the major safari animals in one spot.
The Tarangire River gets very crowded with wildlife, attracting many of the 300+ elephants.
There are huge baobab trees and even a seasonal swamp network. Other habitats include acacia shrubs and woodlands. The park also provides opulent birdwatching. Due to dense vegetation, many of the main predators are more difficult to spot here.
Tourists flock to the park from June to October. Those opting for morning or night drives should pack warm clothes. It gets very cold when the sun is down.
Famous for: Canoeing, walking safari, birdwatching, climbing Mount Meru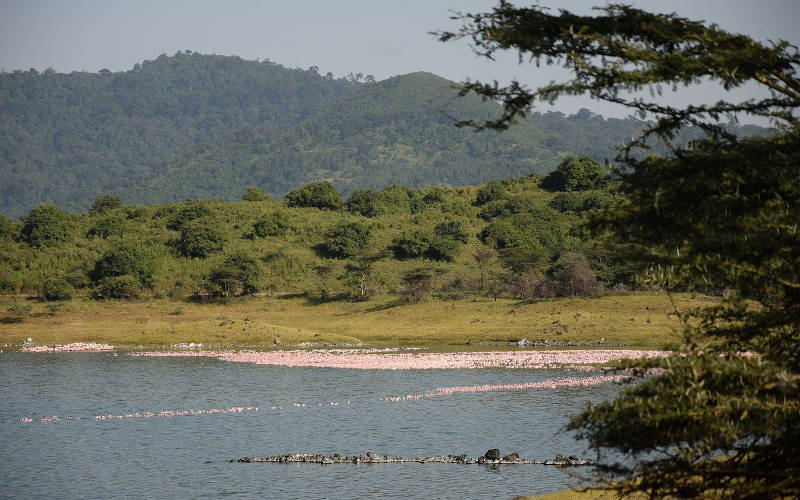 Although it's not as popular as other parks, it serves as an easy start to any safari. Contrary to the other parks, Arusha is best visited during the wet months, since the weather is more pleasant. Wildlife viewing is best and migratory birds are present.
Right at the base of Mount Meru, Arusha has over 400 bird species and is wonderful for birdwatching. Buffalo, giraffe and antelope are also easily seen here, whilst the black-and-white colobus monkeys call the Arusha forests their home.
Kilimanjaro National Park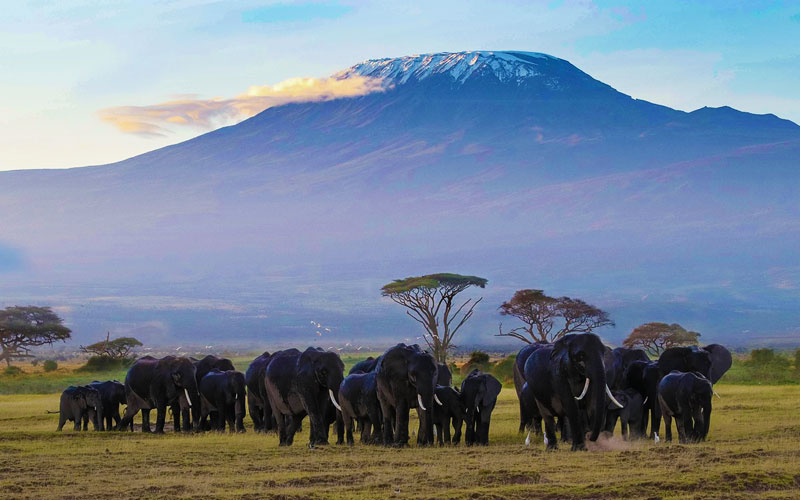 Apart from Kilimanjaro Mountain, the park offers some wildlife watching – elephants, buffalos, wildebeest and zebra, as well as birdwatching.
What are the best safari tours on the Northern Circuit?
The northern circuit consists of the most popular Tanzania safari parks near Mt Kilimanjaro.
The hotels and parks often make travel agencies and their tours a priority. This is why booking with a tour agency is the best option. It is more difficult to book accommodation and tours on your own.
Below are some popular safari options on the Northern Circuit.
Please note: Prices and route options are just indicative. Tour operators can mix and match itineraries in various different ways.
Prices can also vary widely based on the number of people and accommodation choices (from cosy lodges to 5-star luxury options). The indicative prices below are based on a 2-person private safari (if you join a group or travel as a group, it's cheaper).
| # days | Parks | Budget | Mid-Range | Luxury |
| --- | --- | --- | --- | --- |
| 2 days | Arusha + Ngorongoro | from $1300 pp | from $1450 pp | from $3000 pp |
| 3 days | Arusha + Tarangire + Ngorongoro | from $1800 pp | from $2300 pp | from $5400 pp |
| 4 days | Lake Manyara + Ngorongoro + Serengeti (2 days) | from $2600 pp | from $3300 pp | from $6800 pp |
| 5 days | Lake Manyara + Ngorongoro + Serengeti (3 days) | from $3000 pp | from $4000 pp | from $8000 pp |
| 6 days | Tarangire + Lake Manyara + Ngorongoro + Serengeti (3 days) | from $3500 pp | from $4700 pp | from $9400 pp |
Indicative itineraries and prices on the Northern Circuit
See our safari cost guide and budget safari guide for more details.
Southern Circuit Parks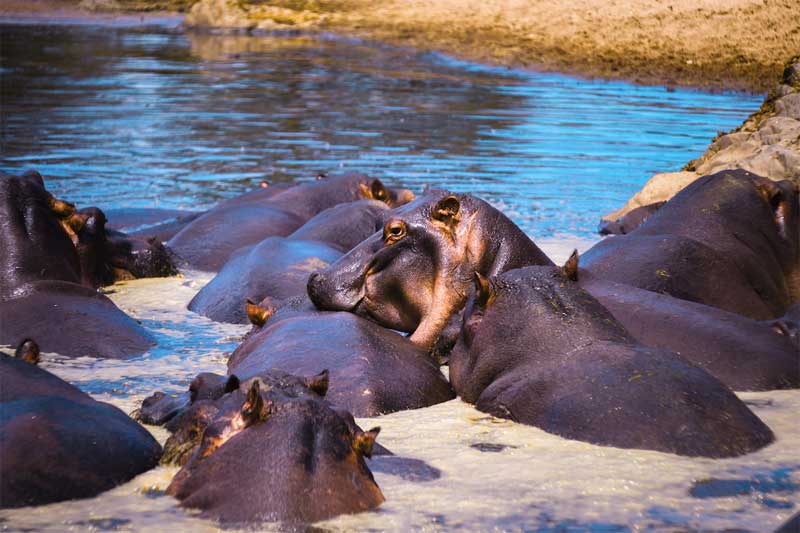 Selous Game Reserve is a large park servicing dry season travellers. Here you can experience a boat safari, walking safari and fly-camping or simply sleeping out in the wilderness.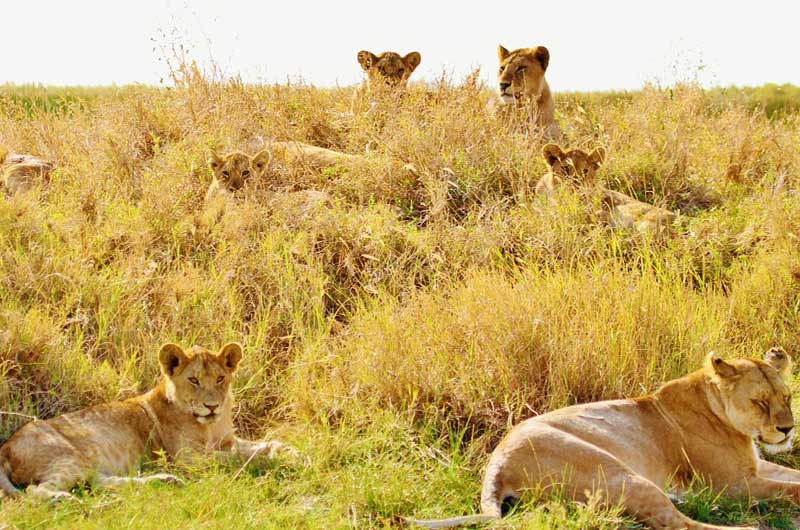 It takes about 2 to 3 days to tour Ruaha. The endangered wild dogs are common in this park, especially in the mornings. Lions and elephants are numerous and easily tracked. The park is also home to rare antelope species such as sable, roan, and kudu.
Mikumi National Park
This tour usually takes about 1 to 2 days. It's accessible from Dar es Salaam and makes for a great weekend safari. It usually forms part of a tour en route to Nyerere. The dry months offer the best game viewing opportunities. The hippo pools make fantastic photos and allow for great birdwatching. In the open grassy plains, you can see buffalo, impala, wildebeest and zebra.
Nyerere National Park
Touring Nyerere usually takes from 2 to 3 days. The park is on the Rufiji River. The river attracts lots of animals. It's not uncommon to spot lions lazying on the shore. Popular activities include game drives, walking safaris, and boat trips.
Western Circuit Safaris
A Tanzania safari in the western circuit usually takes about a week. The main parks are Mahale, Gombe and Katavi.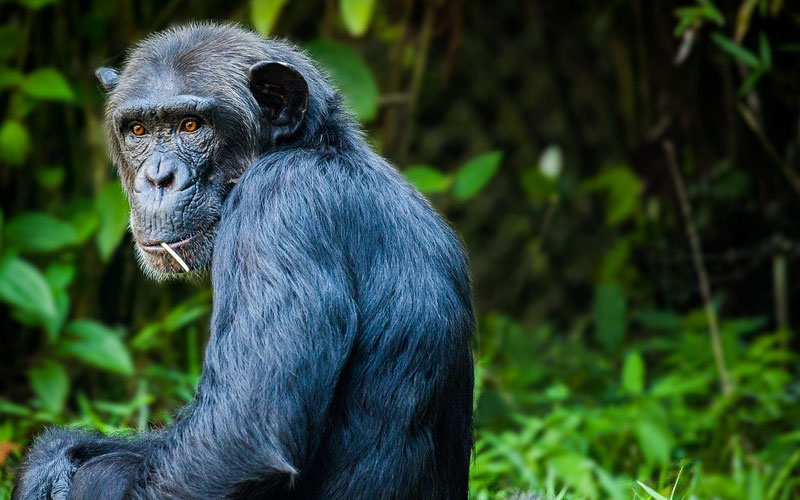 A safari in either Mahale or Gombe takes between 2 and 5 days. These two parks are best known for their chimpanzee trekking. Tanzania is one of the best places in the world to track these primates. For safety reasons, you can only track habituated chimpanzees in their natural habitat.
The parks located on one of Africa's Great Lakes, Lake Tanganyika, are open for snorkelling. It is the longest freshwater lake in the world, and the second deepest. The parks are very secluded throughout the year.
Chimpanzees are not the only primates in this forest. Other primates include the red-tailed monkey, blue monkey, red colobus monkey, and the olive baboon.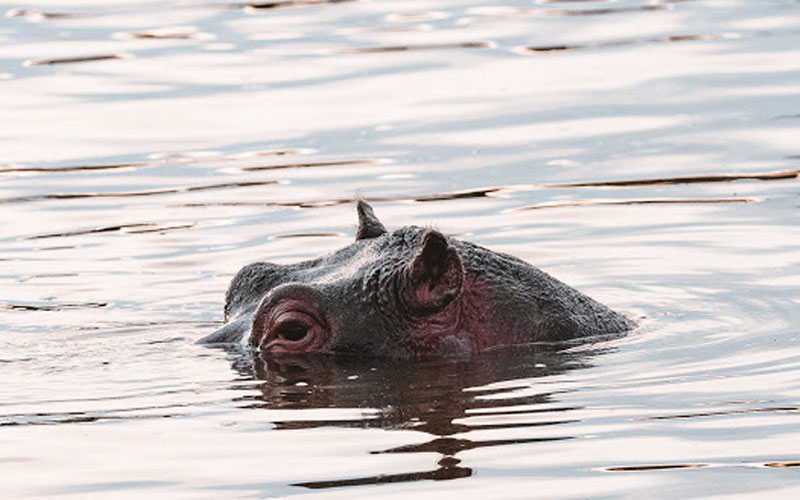 A Katavi safari takes between 2 to 5 days. With its amazing wilderness appeal and the largest buffalo herds in the world, the park offers excellent wildlife viewing in the dry months. The hippo pods are particularly easy to see here. The pods tend to gather together during the dry months. You might also encounter some rare sable and roan antelope.
When is the best time for a safari in Tanzania?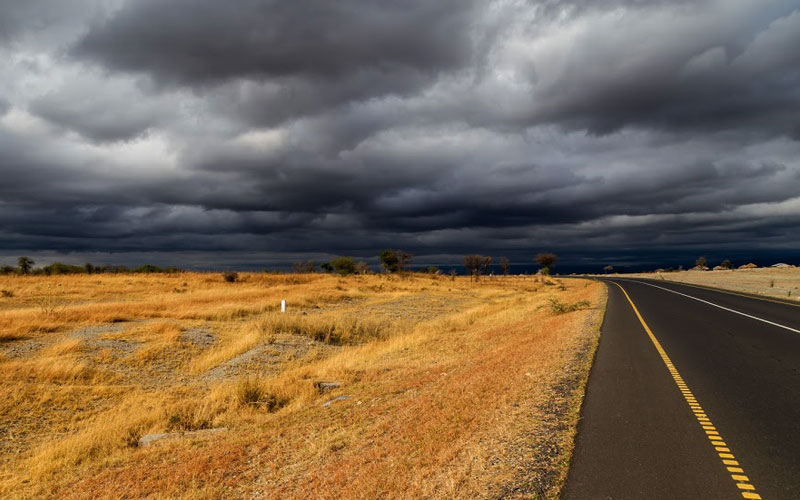 The dry season from June to October is the best time for a Tanzania safari. The temperature averages between 20⁰C (68⁰F) – 30⁰C (86⁰F) in the dry season. You will be able to spot most animals during a game drive. Walking safaris are more pleasant as well, but remember to wear a hat and sunscreen.
Dry season: June to October
Wet Season: November till May
Is Tanzania dangerous for tourists?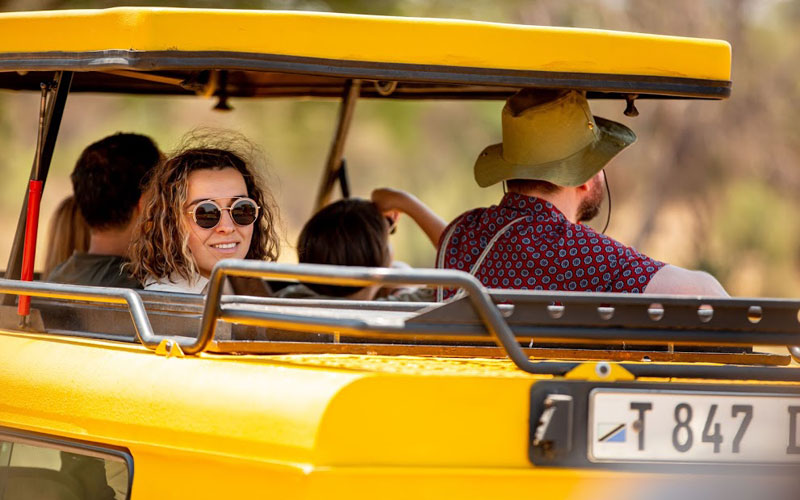 Tanzania is safe to visit, especially if you're travelling as part of an organised tour. Guides are travel specialists and will know which areas to avoid. Pickpocketing and theft are common in big cities but are less of a concern on safari.
If you are visiting Tanzania unguided, it would be wise to take a reliable local guide. You should ask the hotel management about the areas you must avoid. It's also a good idea to refrain from walking around alone and at night.
What are Tanzania's vaccination requirements?
Malaria is a risk in most parks, especially during the rainy months from November to May. We recommend taking malaria medication but consult your doctor first. There are few exceptions such as Ngorongoro Crater and Mount Kilimanjaro. The higher altitudes are generally safe from malaria.
Consult your travel doctor/travel clinic about which vaccinations you will need for Tanzania. Alternatively, check out the Tanzania section on the NHS Fit for Travel site or the CDC.
You can find the latest information on the Coronavirus in Tanzania here.
Do I need travel insurance for Tanzania?
Travel insurance is not mandatory but it's always a good idea to have basic insurance cover. Tanzania and its parks are safe safari destinations, but accidents can happen at any time. More common travel insurance claims relate to lost baggage, and flight and tour cancellations. Your insurance should have medical, repatriation, and emergency coverage, among others. If you are also climbing Kilimanjaro you will need to add the specialist activity, "hiking up to 6,000m".
We recommend World Nomads for travel insurance. Get a quick quote below.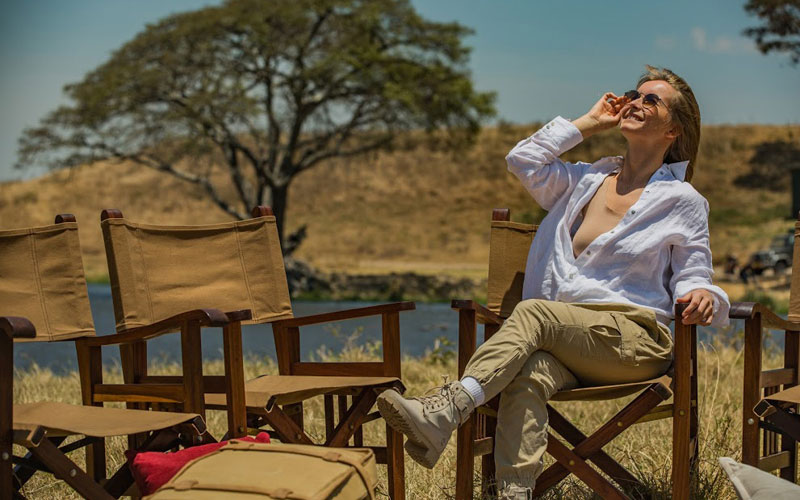 Apart from your travel essentials like passport, vaccination identification, prescription medication and camera, you will need some safari clothes and a few other items.
Safari clothing is best layered for various weather. Bring a few pairs of comfortable underwear, long sleeve shirt or T-shirt, convertible trousers, walking shoes and socks, a hat, a scarf to cover your neck and face if required, regular sandals, swimsuit, light raincoat or poncho, an outfit for dinners at the lodges.
Tanzania vs Kenya: Which is the best safari destination?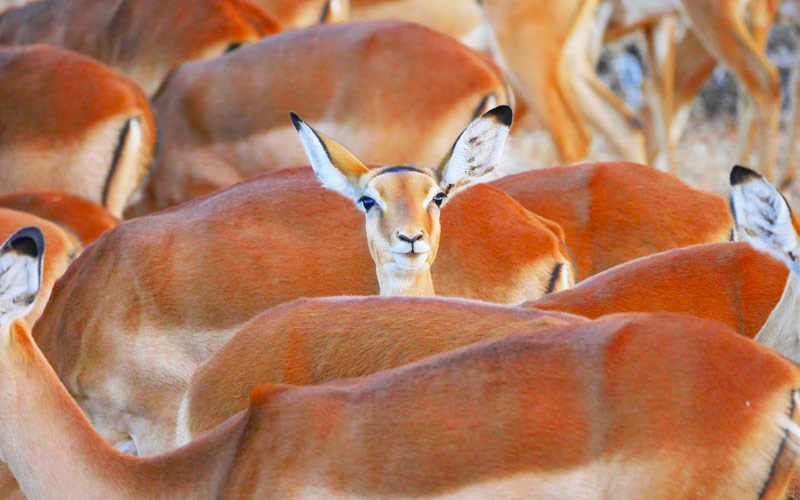 Thanks to Kilimanjaro, Tanzania safaris are more popular than those in Kenya. Nonetheless, Kenya and Tanzania are great safari destinations. The main difference is that Kenya is less visited.
Tanzania Safari Highlights
The Wildebeest Migration
Mount Kilimanjaro
The Big Five, including tree climbing lions in Lake Manyara
Mount Meru
Ngorongoro crater
Serengeti – a Unesco World Heritage Site
Chimpanzee trekking in Gombe and Mahale
Tropical beaches in Zanzibar with their perfect weather (after your safari experience)
Kenya Safari Highlights
The northern piece of the Wildebeest Migration
The Great Rift Valley
Mount Kenya
Flamingoes at Lake Nakuru
Big Five
Coastal beaches around Mombasa
Arguably the best birdwatching in Africa
Cultural and wildlife experience in Maasai Mara National Park is fantastic