Tanzania is on almost every ardent traveller's bucket list, but budget restraints often keep the dream destination from ever being ticked off. If you're set on experiencing Tanzania's famous plains dotted with pristine wildlife sightings or its untouched beaches with azure blue waters, below are ways to visit the country in all its glory in the most cost-effective way possible.
In this article:
How much does a Tanzania safari cost: Camping safari costs, Lodge safari costs, Accommodation costs
Budget transportation options
Cost of food in Tanzania
Cost of activities
National park entrance fees
What makes a safari in Tanzania expensive
How to pay in Tanzania
Visa costs
When to visit Tanzania for the best rates
Cheapest safari types
Camping: Cost of Different Camp Sites, Northern Parks, Southern Parks, Beach camps, Camping with a company
Tanzania's Expensive Parks on a Budget: Ruaha, Mahale Mountains, Ngorongoro
How Much Does a Tanzania Safari Cost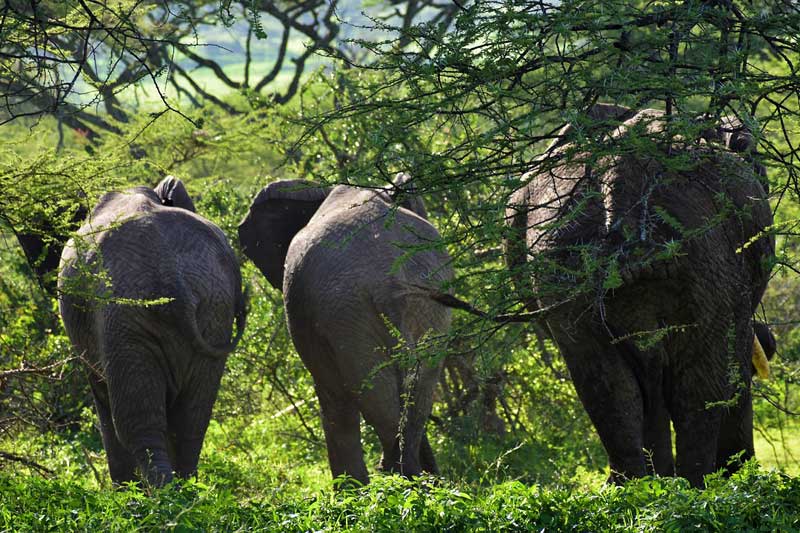 As most people decide to choose a safari package as their preferred method of seeing the sights in Tanzania, those prices will be discussed first. A safari package is not cheap, but it often saves time and money when compared to the process of renting a car, paying park entry fees and navigating the local roads.
Depending on the type of package you choose, a safari in Tanzania can cost anywhere from US$200 per day per person to over US$1,000 per day. These quoted costs include transport, camping or lodge accommodation, the majority of meals, and activities.
Camping Safari Costs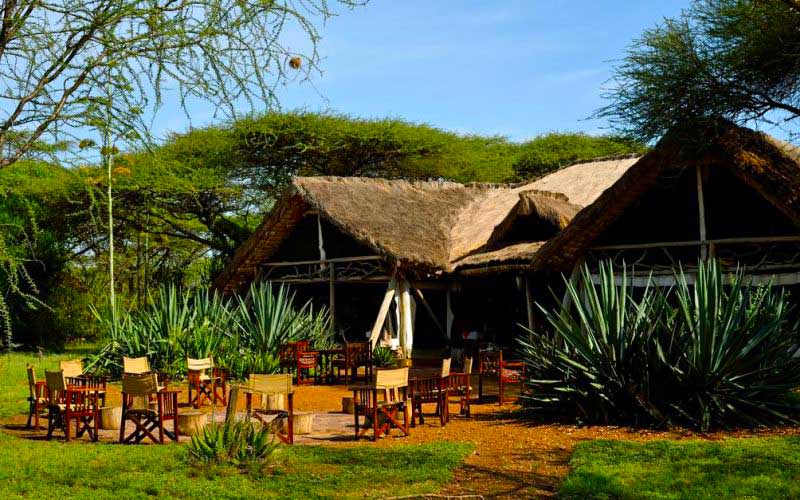 All-inclusive camping safaris will cost guests anything from about US$200 per day. This is inclusive of transport, tents, camping, park fees, guides, and allocated meals. It is also very much dependent on the tour operators, size of the group and the destinations, which can easily be bumped up to US$500 per day if your budget allows.
Lodge Safari Costs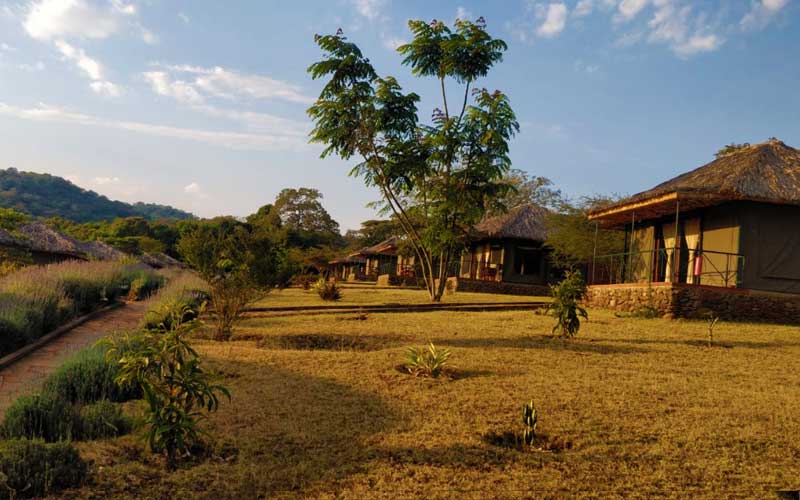 A middle of the range budget safari starts from just over US$300 per day. If guests wish to tailor the safari to suit their needs this will cost anywhere from US$350 to just over US$550 per day.
It is highly recommended to try and find a group to go on safari with. Rates are significantly reduced in larger groups, but travellers touring on their own will face much steeper prices.
Accommodation Costs
For those planning their own Tanzanian adventure independently, these are some of the approximate costs for accommodation:
Camping outside of a national park will cost approximately US$10 per tent per night and US$35 and above inside a park (more information below).
A dorm bed in a hostel will set you back between US$10 and US$20 per night, although some places may be far more expensive. For example, a dorm bed in Zanzibar can be up to US$50 per night.
A double room in a standard-mid range hotel is anywhere from US$50 to US$150 per night. Upper mid-range double rooms will be between US$150 and US$250 per night.
Budget Transportation Options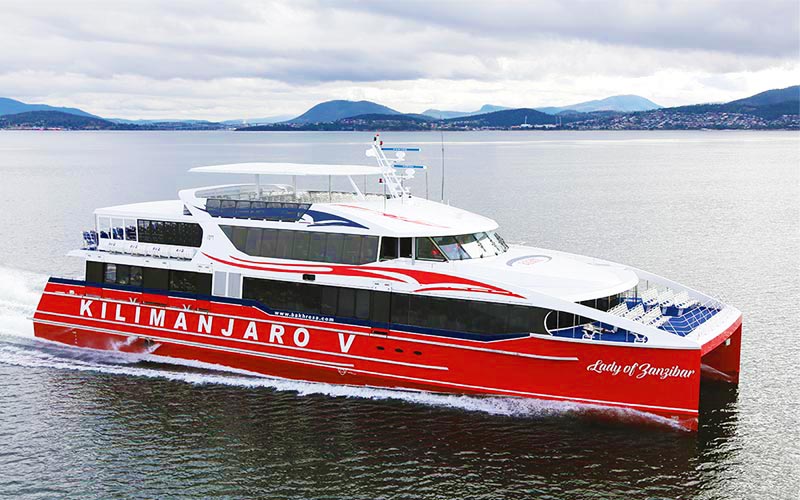 If you choose not to go with the all-inclusive safari option then there are multiple affordable ways of getting around in Tanzania, providing you are up for a bit of an adventure:
Dala dalas or minibuses are available throughout Tanzania. They are often crammed full of passengers and access every part of the cities. They are incredibly cheap and cost usually around US$1 for an hour's trip.
Boda bodas or motorcycle taxis are a quick and cheap way to get around. It may seem intimidating to catch a ride on one but it is actually quite a thrilling experience.
A ferry trip from Dar es Salaam to Zanzibar costs US$35 for non-residents, whereas flights from Dar to Zanzibar are between US$40 and US$80.
For longer distance travel coaches are fairly reasonable, with a 12 hour trip costing around US$16. There is also a new train network in the pipeline that will be relatively affordable.
What is the Cost of Food in Tanzania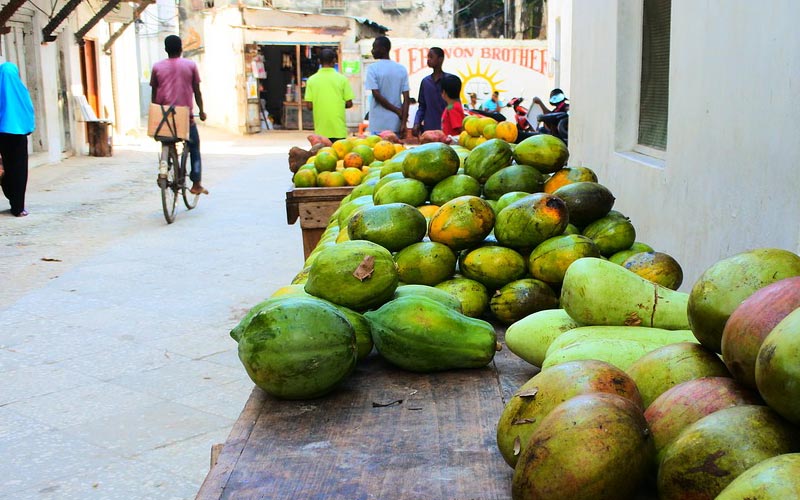 Tanzania boasts multiple markets with fresh fruit and vegetables at low costs. The local cuisine is generally a lot cheaper than the Western food options and can be found on street corners or in small restaurants. A local dish will only set you back between US$1 to US$3.
The restaurants and hotels offering more Western food options charge a significant amount more than the vendors selling the local food. Expect to pay US$15 to US$20 per person for a typical Western meal.
How Much Do Activities Cost in Tanzania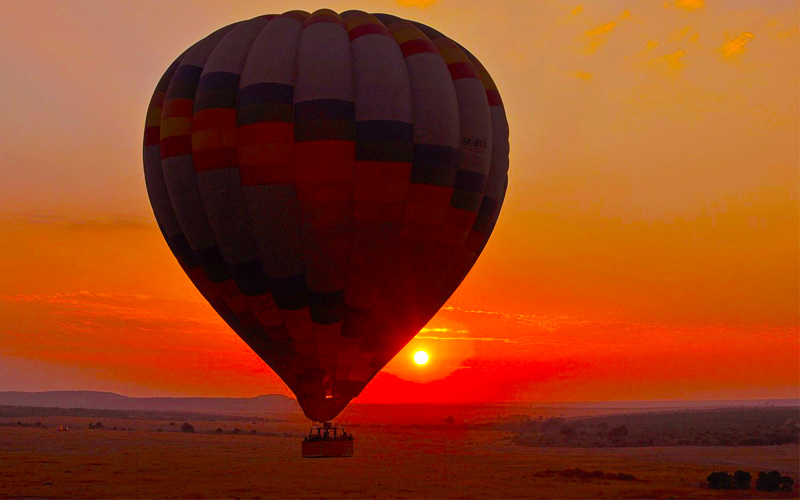 From climbing Kilimanjaro and going on Big Five safaris to lazing around on some of the world's best beaches – Tanzania's list of activities are tantalizing. Listed below are estimate costs of just some of the activities available:
A hike up Mt Kilimanjaro will cost anywhere from US$2500 for the experience, with a 9 day hike up the Lemosho Route costing US$2599 per person.
Hot air ballooning in the Serengeti costs around US$550.
A full day guided safari drive costs anything from US$150, whilst a half day drive starts at around US$80.
Cultural Maasai village tours range between US$50-100.
Scuba diving usually costs you US$85.
Sunset cruises are US$35-40 per person.
Major National Park Entrance Fees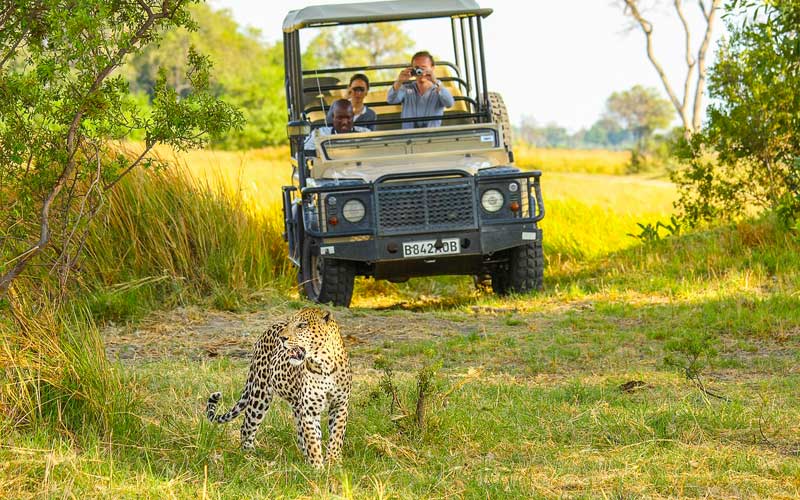 Pro tip: It is customary to tip your guide after a guided safari, add around US$15 to US$25 extra per day for these costs. Guided treks normally come with a bigger tip for the guide.
What Makes a Safari in Tanzania Expensive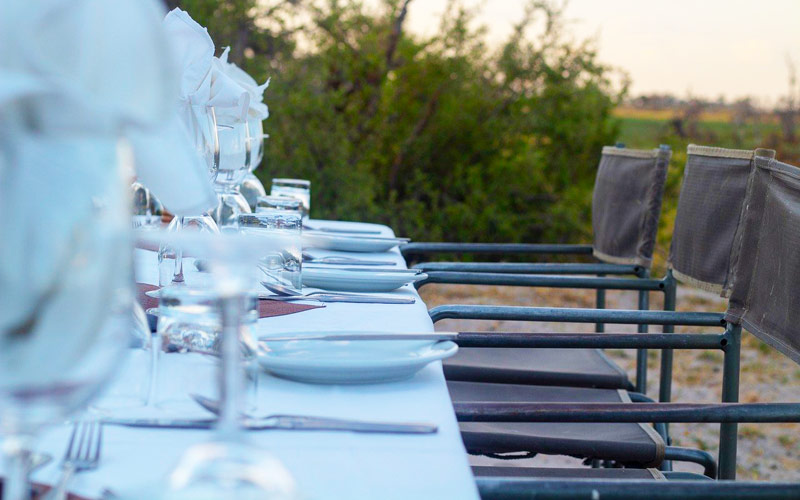 Many parks in Tanzania are world-renowned and reserve the right to charge as they see fit for the experience of entering the reserve. Safari companies also operate in very remote areas and need to be fully prepared to make a trip into deepest Africa as comfortable as possible.
A safari to Tanzania is also a once-in-a-lifetime experience for most, and tour companies know that travellers are willing to fork out that little bit extra for their expedition. It is wise to consider that although cheaper safari companies may be more appealing, these companies may sometimes be cutting costs by underpaying their staff.
Transport in and around Tanzania can also be very difficult. Parks such as the Mahale Mountains Reserve, for example, require visitors to board a plane, then jump on a boat and be transported by vehicle to get to the lodges.
Factors determining the cost of a safari include flight and visa prices, the safari activities chosen, destinations and safari group size.
How to Pay in Tanzania
The Tanzanian Shilling is the local currency and is a closed currency, meaning it is not possible to find it outside Tanzania. All money must be transferred into TS on arrival in Tanzania, with US Dollars, Euros and GBP being the easiest to transfer. US Dollars can be used to pay for big-ticket items such as accommodation, but travellers will need Tanzanian Shillings when buying food and drinks.
Visa Costs
Single entry visas for most nationalities cost around US$50, but Americans will pay US$100. Travellers should first make sure that they actually need a visa as some countries are exempt from needing a visa.
See our guides to visas and vaccines for Tanzania.
When to Visit Tanzania for the Best Rates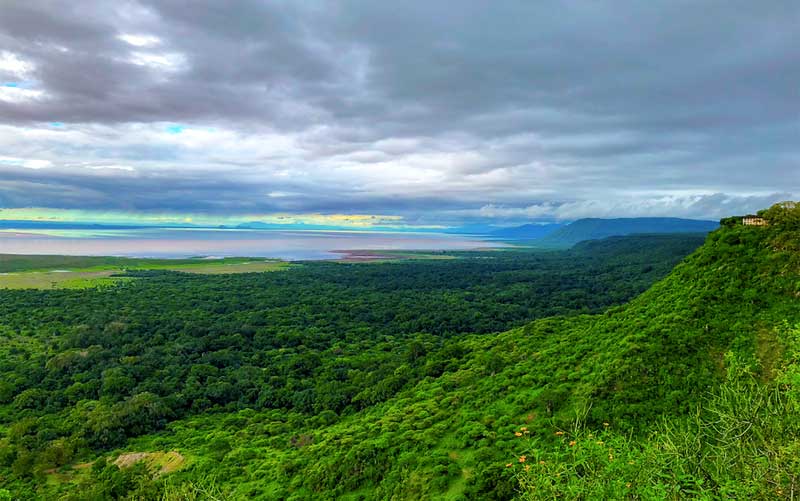 December: The first two weeks of December are considered a highly underrated time to visit. With the lower demand over early December, this can result in good deals and special off-peak rates. The landscape will also be spectacularly lush after the November rains and safaris can be planned around the usual afternoon showers.
Low Season (March-April): If you're up for an adventure, there are major advantages of travelling to Tanzania during the low season of March and April, the 'long-rains' season. Your trip will be impacted by hot and humid conditions as well as afternoon showers. But prices are reduced dramatically and with crowds being dispersed – you'll have thrilling wildlife sightings all to yourself.
Shoulder Season (January-February): The 'shoulder season' of January through to February is often overlooked. A dry spell usually takes place during these months and with lush, green plains and fewer visitors this is an ideal time to plan a trip. Festive season rates have also dropped and Wildebeest calving season is taking place in the Serengeti.
Cheapest Type of Safari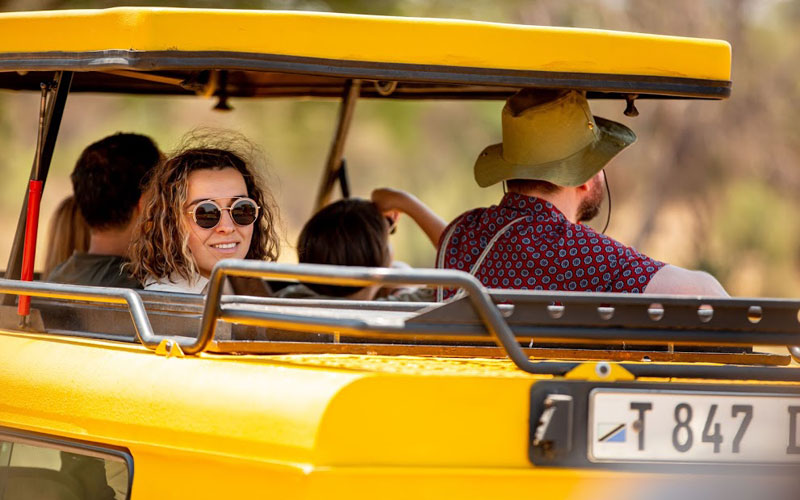 Group safaris: These are generally cheaper than private safaris, but obviously come with limited flexibility and privacy. Private safaris which are tailor-made can be made cheaper by increasing the number of guests on the safari. The type of accommodation and activities can also be altered to try and keep costs down.
Camping safaris: Lodges inside the National Parks are expensive so the biggest advantage to a camping safari is without a doubt the cost. Travelers can save hundreds of dollars while not compromising in the slightest on realizing their wildest safari dreams.
Self-drive camping safaris: For the true adventurer and budget-friendly traveler there is the option to go on a self-drive camping tour through Tanzania. There are also a few companies that rent out cars and camping gear to guests setting out on safari in Tanzania.
Travellers choosing the self-drive option will generally have to plan their own route and book their own campsites. Although there are some companies that can assist with both the rental equipment and the campsite bookings if requested.
Camping in Tanzania
Cost of Different Camp Sites
Public campsites managed by TANAPA cost roughly US$35 per person per night. When on a self-drive safari, these often don't need to be booked and campers will be allocated a campsite when entering the park.
Special campsites cost from US$59 per person per night. The best special campsites are often reserved by the private safari companies. These sights are very remote and basic but provide a true wilderness experience. Head to the TANAPA and NCA head office in Arusha to try and pre-book a special campsite.
Campsites outside of the national parks are much cheaper and only cost around US$5 to US$15 per tent.
Northern Circuit Camping
Generally, camping safaris are more popular in Northern Tanzania than in the Southern parts. The Northern Tanzania safari circuit is comprised of Serengeti, Ngorongoro Crater, Lake Manyara and Tarangire national parks, Arusha and Kilimanjaro National Parks.
Some of the highly recommended sites in the northern areas include:
Migombani Campsite, right on the doorstep of Lake Manyara, is found high up in the Rift Valley.
Travelers to Ngorongoro should definitely consider Simba campsite. Perched on the edge of the crater, the views and setting are difficult to beat.
Tarangire Camp is a treat for visitors to Tarangire National Park. Tucked in amongst the colossal baobabs with wildlife roaming freely between the tents, this is a magical place to pitch a tent.
There are multiple options for campers visiting the Tanzanian part of the Serengeti. Angaata Seronera Camp, Ikoma Gate Campsite, Ngiri and Pimbi Campsites are all great options.
Southern Circuit Campsites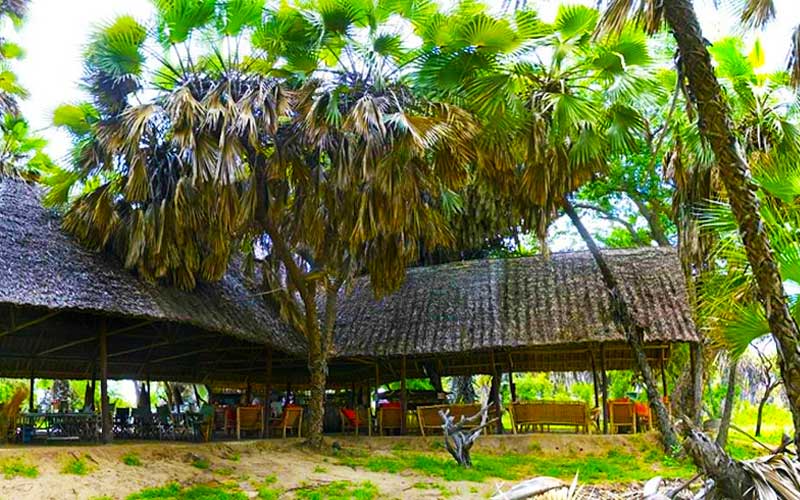 The Southern Circuit, which includes the vast Selous Game Reserve and Ruaha National Park, is renowned for its utter remoteness and some parks have to be accessed by flight. Some of the highly recommended sites in the Southern areas include:
Jongomero Camp in Ruaha National Park offers eight luxurious suites overlooking a river.
River Valley Campsite in Iringa lies like an oasis along the banks of the Little Ruaha River
Kumbu Kumbu Riverside Camp is an intimate site alongside the beautiful Rufiji River in the Selous Nature Reserve.
Simbamwenni Lodge and Campsite, located just outside the town of Morogoro, is an ideal stopover campsite for travelers passing through the Southern Circuit.
Best Beach Campsites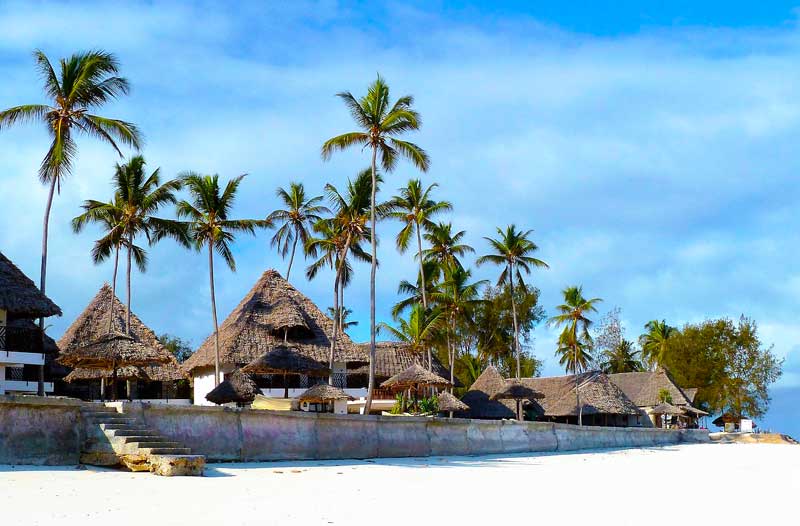 Peponi Beach resort in Tanga is an incredibly situated retreat in amongst a grove of palm trees and is a mecca for adventurous holiday makers to Tanzania.
The Horizon Campsite is another adventure filled campsite located in Bagamoyo.
Tanganyika Coastal Campsite is located in the Saadani National Park, offering a unique experience where guests find themselves in a national park right alongside the beach.
Camping Safaris with a Company
The idea of a self-navigated camping safari may be too intimidating for some due to the planning and logistics required, as well as lacking the right equipment. For most travellers, a pre-planned and guided camping tour ticks all the right boxes – although this may require a slightly bigger budget.
Camping safaris pitch camp in places tourists would never have been able to find on their own. Special campsites are bought on a bidding system by safari companies before the safari season and allow access to some of the most unique and breathtaking locations on earth.
These companies offer all-inclusive packages where all meals are provided. The staff will even set up the campsite for you, so no need to stress about pitching your tent. You will also be fully-kitted with all the necessary camping paraphernalia and only personal items such as toiletries need to be taken with you.
Deal Hunting – Tanzania's Expensive Parks on a Budget
Camping is not the only way to slash costs on a Tanzanian holiday. Put in enough research and you can find yourself deals in even the most sought after areas of Tanzania. Here are some examples:
Ruaha National Park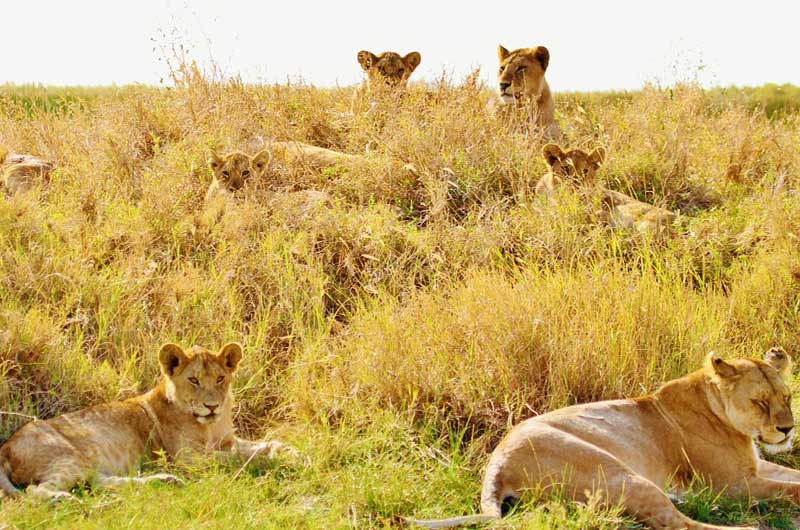 Known for its incredible predator sightings, Ruaha is generally considered one of the more exclusive national parks. Ruaha River Lodge, however, is an economical accommodation option in the park. It is the area's largest and oldest camp, and the site is set in a beautiful location along a rocky river.
Mahale Mountains Nature Reserve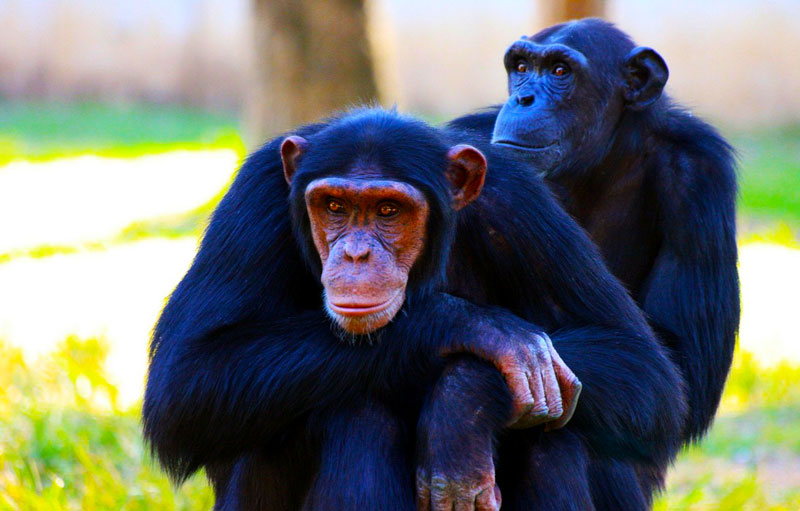 This park is notoriously difficult to reach, but there are budget-friendly options for getting there. Guests can opt to find a cheap ride into the reserve through one of the many boats operating on the Lake.
Home to the famous and exorbitantly expensive Greystoke Mahale, the reserve is widely thought to only be accessible to the elite. There is another option, however, that will excite budget hunters.
The government-run Mahale Mango Tree Bandas offers five well-equipped, self-catering units. These are a much cheaper alternative at roughly US$50 per person per night.
Ngorongoro Crater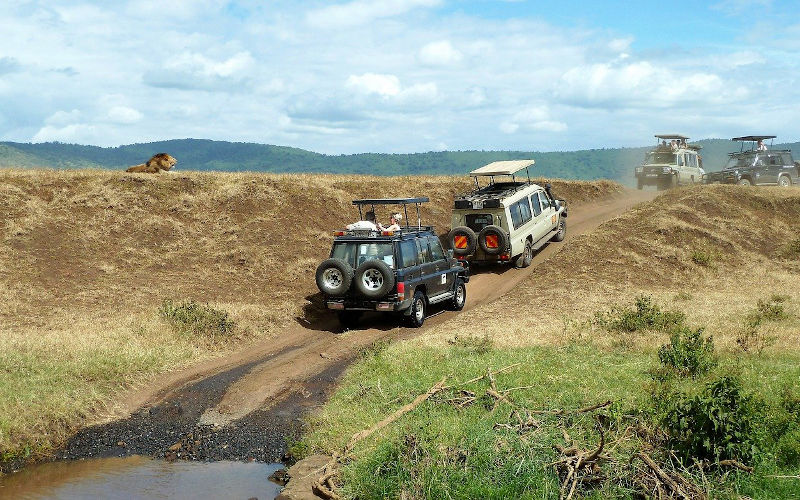 The best way to cut costs when visiting this world-renowned park is through budget-friendly accommodation. A good option is to stay in the Rift Valley Escarpment – an area referred to as Karatu. Only 20 kilometres outside of the Ngorongoro Crater, Karatu is set against the backdrop of scenic coffee plantations. The short, easy trip to the Crater from here could be worth the money saved.