A Zanzibar beach holiday can mean various things: a leisurely day sunbathing on the warm white sand that resembles heavenly dust, dozens of amazing water-related activities like scuba diving, snorkelling, kite surfing in pristine sparkling waters, dancing the night away in a quirky beach bar by the Indian Ocean with a tropical cocktail or two, or just floating above gorgeous coral reefs. How do you choose the right Zanzibar resort for your perfect beach getaway? Let's see which one is right for you.
What Makes Zanzibar Beach Special?
Despite its relatively small size, Zanzibar has over 1,000 km of coastline. This is why there are countless beaches along the entire Zanzibar coastline with attractions that include some of the best activities including water sports, hotels and resorts, fresh seafood and cultural excursions. Just under the equatorial line, Zanzibar has great weather all year round.
Where do you find the best beach in Zanzibar? There is a protective barrier reef on the eastern coastline and most, if not all of the top beaches can be found here. Stone Town, a UNESCO World Heritage Site, is on the western side of the island with only a few beaches worth visiting in the area.
It is not an easy task to pick the best beaches in Zanzibar as it depends on the reason for the trip – rest and relaxation or adventures like scuba diving and snorkelling.
This is my pick of the 10 best beaches in Zanzibar, no matter the reason for travelling to this part of the world.
1. Nakupenda Beach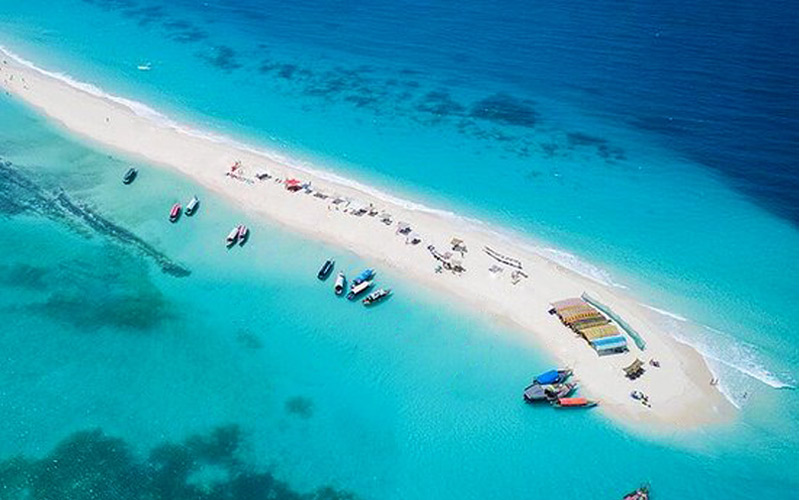 Literally translating as I love you from Swahili and resembling a long string of gorgeous white sand dropped in the turquoise waters by clumsy and relaxed gods of heavenly beaches, it is no wonder Nakupenda is one of the best and most beautiful beaches in Zanzibar.
Long stretches of this beautiful sand become visible during low tide, and travellers can go for leisurely romantic walks or merely soak up the sun here. However, one of the popular reasons to visit Nakupenda Beach is to swim with dolphins or turtles while getting areal shots of the experience – in order to not hold back on humble bragging on social media upon your return home!
Snorkelling is a must here too, as it is a wonderful world beneath the water's surface and among the coral reefs with an astonishing array of marine life and superb visibility.
For a perfect trip, stop here before getting to Prison Island or Changuu.
Bwejuu Beach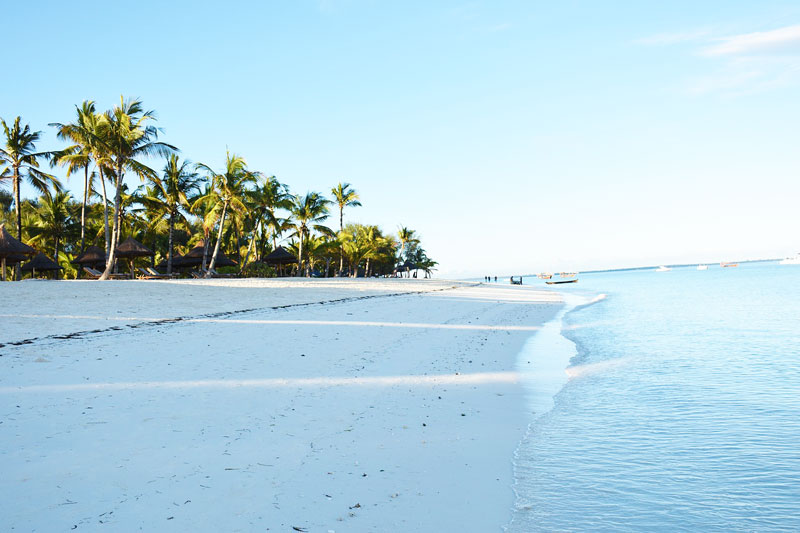 The laid back vibe that emanates from Bwejuu makes this beach one of the island's best spots for relaxing.
It offers spectacular views of the Indian Ocean and is perfect for swimming in its warm clear waters. A stroll with water lapping at the feet will be the perfect way to end the day.
Bwejuu's close proximity to the tourist hotspots is another reason why it's so popular. There are also a few welcoming bars on the sand's edge.
Pongwe Beach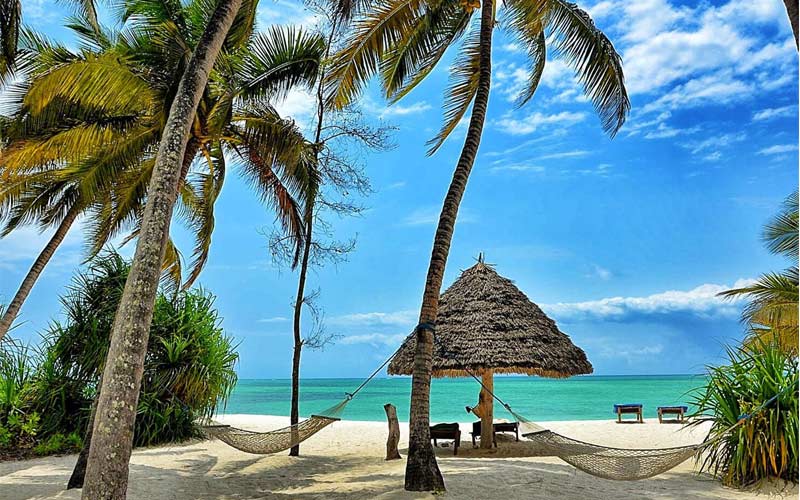 The palm trees and glistening sand of Pongwe beach make it a tropical paradise and undoubtedly the best swimming beach in Zanzibar.
The water close to the beach is calm and safe as it is protected by an offshore reef. Families will especially enjoy the surroundings, there are lots of child-friendly activities in this soft sandy area.
Activities like snorkelling and a boat trip out to the reef are on offer by local operators.
Paje Beach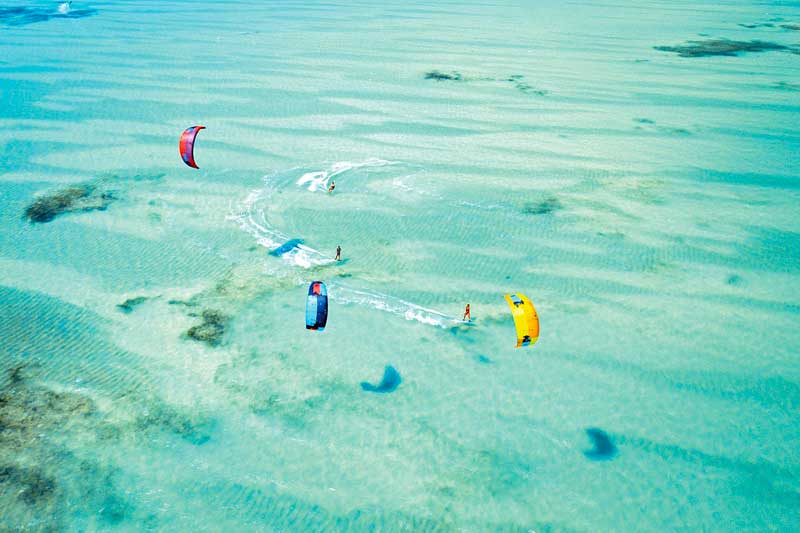 When it comes to water sport, Paje is without question the best beach in Zanzibar. Whether it be snorkelling, scuba diving or kite surfing, and even sometimes surfing.
Divers and swimmers will be mesmerised by the creatures they observe in the translucent water at Paje. Certified scuba divers can explore the sites on their own. There are also dive schools for those who don't have their certification yet.
Nearby restaurants serve fresh seafood and a variety of local drinks to replenish body-tired, but soul-enriched travellers.
Nungwi Beach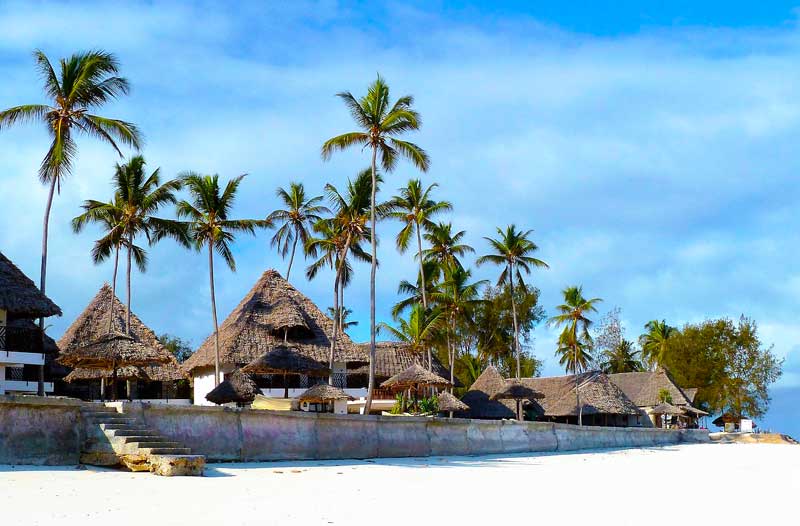 Nungwi is a great Zanzibar beach as it has lively energy during the day followed by the vibrant nightlife. With the popularity of Nungwi come the fun opportunities – there are more than enough to see and do, eat and drink here.
The warm waters of Nungwi are perfect for snorkelling and diving and underwater creatures that can be seen include tropical fish, sea turtles and dolphins. Activities like parasailing, kayaking, horse riding and fishing are also on offer.
When the sun goes down, be ready to put your best dancing shoes on for a great night out in any of the bars and restaurants. The top three include Fisherman's Grill, Sexy Fish and Rooftops Bar.
Kendwa Beach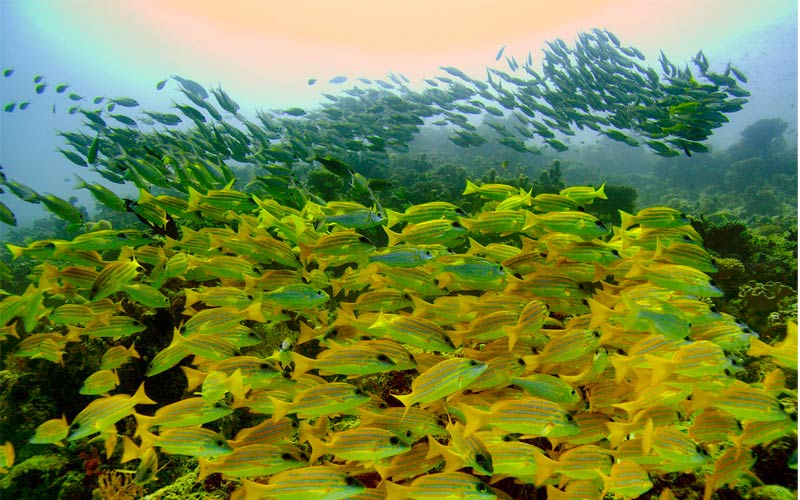 Despite its quiet and relaxed atmosphere, Kendwa must count as one of Zanzibar's best beaches.
Its unbelievably clear waters are ideal for diving, snorkelling and swimming as the tide doesn't change that much here. Walking in the shallow water one will be able to spot brightly coloured starfish and a whole host of other fascinating marine life.
Toast the end of a rewarding day on Kendwa with a soothing drink and experience some of Zanzibar's most remarkable sunsets.
Jambiani Beach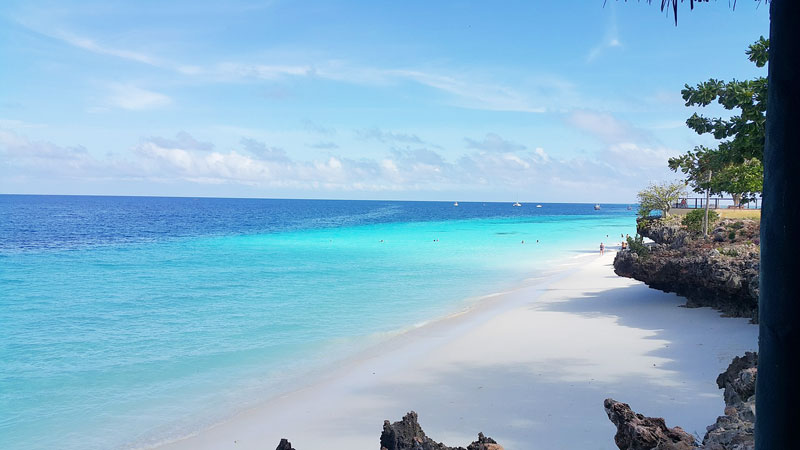 Jambiani is often referred to as a hidden gem which puts it on this list of one of Zanzibar's best beaches. It has a certain natural charm lacking by some of the more touristy beaches.
Take to the water for kite and windsurfing. Otherwise, stick to diving or snorkelling to encounter animals like stingrays or rare sea horses. There is also the chance to go deep-sea fishing.
Get a bike and travel through the village to meet the friendly inhabitants and enjoy the scrumptious local food. For the best local seafood head out to Fadhil, Lustania or Karibu restaurants.
Michamvi Peninsula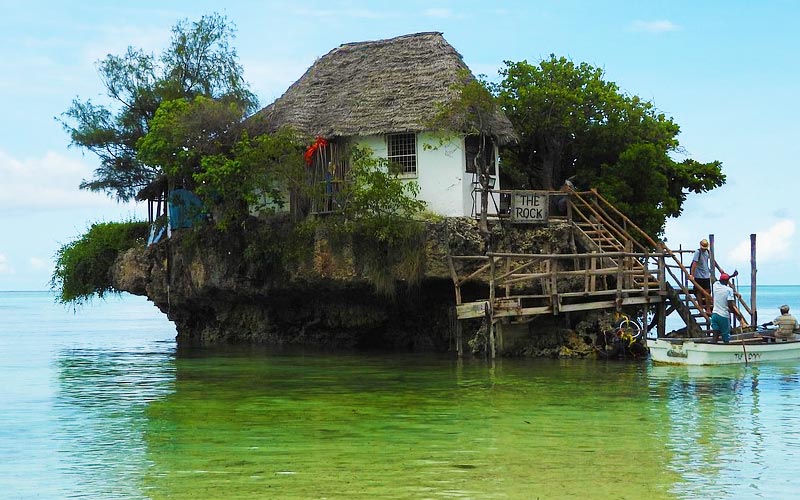 Michamvi is an explorer's paradise making it a top spot in Zanzibar for fun in the sun. The peninsula, just of the central east coast, consists of Michamvi-Pingwe and Michamvi-Kae both with endless beaches.
The underwater paradise of the coral lagoon at Michamvi-Pingwe is a playground for water sport enthusiasts. The palm-fringed beaches at Michamvi-Kae are just the place for some proper rest and relaxation.
Tantalising cocktails and delectable tapas are part of the experience when choosing Michamvi as a Zanzibar beach holiday.
Matemwe Beach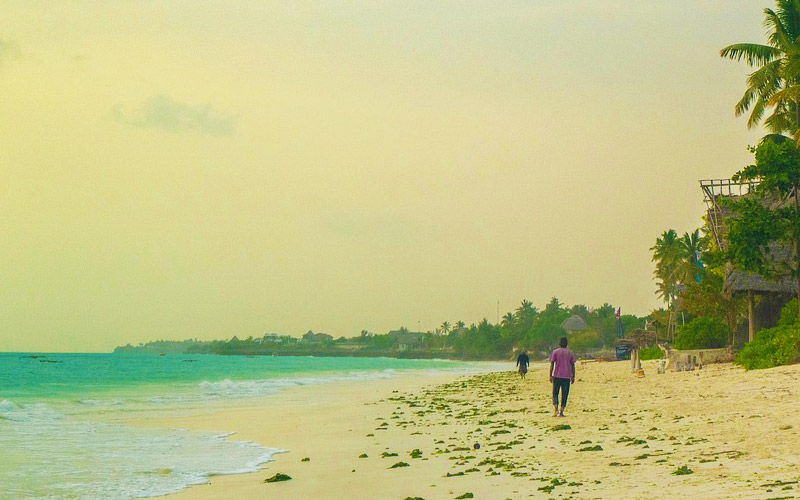 Boasting the longest stretch of finest white sand, Matemwe without question is a top Zanzibar beach.
The around Matemwe offers some of the most outstanding snorkelling, diving, kitesurfing and sailing experiences on Zanzibar. The pristine coral reefs off the renowned Mnemba Atoll lies just two kilometres offshore.
Matemwe's proximity to traditional fishing villages adds a unique cultural touch to your beach holiday.
Kizimkazi Beach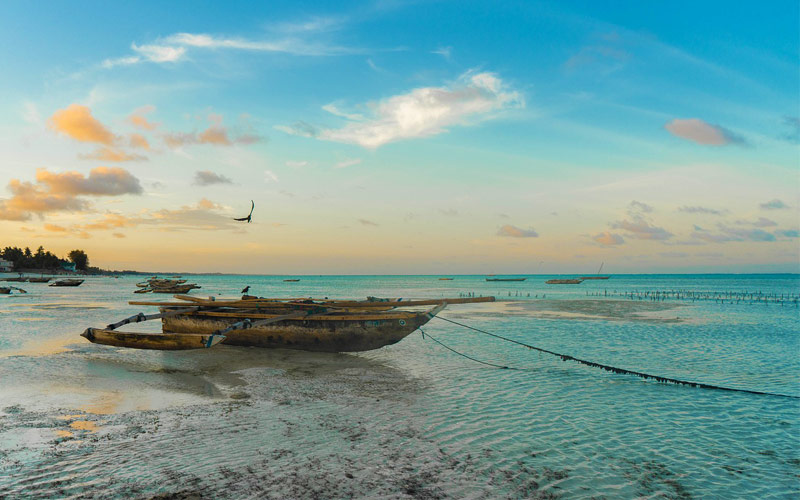 Kizimkazi takes its place as one of Zanzibar's best beaches thanks to the varied surroundings and experiences that lends it a certain kind of magic.
Top of the list is the opportunity to swim with dolphins as both Indo-Pacific and Bottlenose dolphins visit the bay. Whale watching is also offered through a local operator.
Exploring the tide and rock pools for crabs, starfish and other critters during low tide is another fun adventure. Long stretches of beach are also exposed during the extremely low tide for those more inclined to a stroll along the water's edge.