The camping facilities and toilets on Kilimanjaro are rather basic. For some the biggest complaint are the toilets on Kilimanjaro. Let's just say the loos leave much to be desired.
So what can you do to improve your ablution experience on Kili?
Going to the toilet is an intensely personal experience. Doing so whilst camping on a 6 or 7 day hike however takes the 'personal' and the 'experience to a whole new level.
On Kilimanjaro there are really only two toilet options.
Toilets on Kilimanjaro
Option 1 – Use the toilets on Kilimanjaro
This option is chosen by most climbers and is probably why so many people complain. If you decide to use the toilets on Kilimanjaro then set your expectations really low and you won't be too disappointed. Bring your own toilet paper (2 rolls should be more than sufficient) and a sachet of baby wipes – these are great for cleaning in general.
This is as bad as it gets (but to be honest we've never seen a toilet this bad on Kilimanjaro)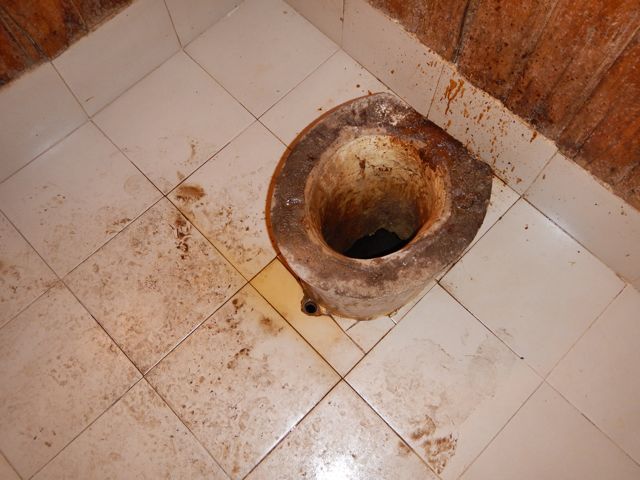 ---
Get connected with the Best Kilimanjaro Operator
We do not sell tours, we simply provide impartial advice. Get a quote from our recommended local tour operator.
---
Option 2 – Hire a Kilimanjaro Portable Loo
Most climbing companies offer climbers the option of taking a portable loo up the mountain.
Portable loos are nifty little devices that come with their own mini tent and work a dream. The loo is carried by a porter and setup at each camp. Typically the cost of hiring a portable loo is $150, which may seem a lot, but if you are in a group with two or three other climbers it can be very affordable.
Portable loos may sound a little extravagant and maybe they are. But at the end of the day if they make your climb more enjoyable we would argue that they are a good investment.
A nice little portable loo and tent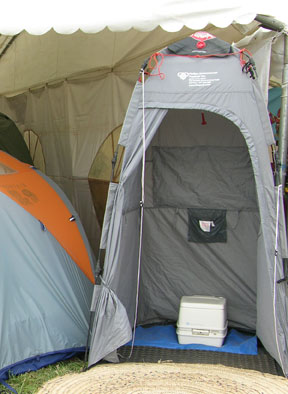 Another option
Finally, you will notice that some people take the opportunity to go native on Kilimanjaro and do their 'business' in the bushes on route. If you do need to go during the trek and in between camps then please don't leave your dirty toilet paper lying about. Take a small plastic bag with you for your rubbish and dispose of it when you get to your next camp.
So that's it for toilets on Kilimanjaro. Feel free to drop us a line in the comments below if you have any questions. We aim to respond to all comments within 24 hours.
You can also find a complete Kilimanjaro gear packing list here.