Climbing Kilimanjaro is an incredible experience. The sunsets, the views and the wild and ever changing landscape make it one of the best treks on earth.
What many people don't know is that on the final day of ascent, you actually trek through the night to reach the summit near dawn. A great option then is to make sure you trek when there is a full moon that night. This makes the trek just that little bit more special as the magnificent glaciers light up under the full moon to create a simply stunning landscape!
There is also a practical reason in trekking under a full moon – it illuminates your path. Normally you would be forced to wear a head torch on summit night, however, under a full moon on a clear night you could get away without using a head torch (we still recommend you bring a head torch just in case conditions aren't perfect).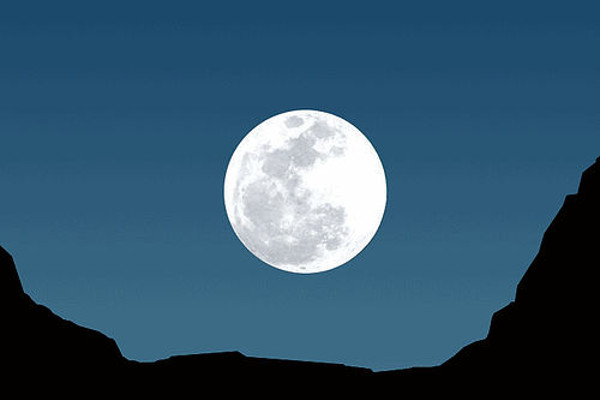 The only negative side of trekking under a full moon is that the stars are obscured by the brightness. If you're a passionate star gazer then you would be best to trek under a new moon when the whole of Kilimanjaro lies under a blanket of beautiful stars.
In order to summit on a full moon date, you'll need to time your climb right. This means that if you are trekking a 7 day route you should depart 5 day prior to the full moon and if you are trekking a 6 day route you should depart 4 days before the full moon.
Remember though, full moon dates are by far the most popular climbs and if you would prefer a less crowded trek, then avoiding the full moon is probably wisest.
Below we have provided a complete list of the Kilimanjaro full moon dates for 2016, 2017 and 2018. Underneath this we have also included the dates for the new moon.
Kilimanjaro Full Moon Dates
2016
2017
2018
January
23
12
1/31
February
22
10
–
March
23
12
1/31
April
21
11
29
May
21
10
29
June
20
9
27
July
19
8
27
August
18
7
26
September
16
6
24
October
15
5
24
November
14
3
23
December
13
3
22
Kilimanjaro New Moon Dates (Under the stars)
2016
2017
2018
January
9
27
16
February
8
26
15
March
8
27
17
April
7
26
15
May
6
25
15
June
4
23
13
July
4
23
12
August
2
21
11
September
1/30
19
9
October
30
19
8
November
29
18
7
December
29
18
7
Remember, weather will affect your climb also and the rainy season clouds will often obscure the full moon from view. Choosing the right time of year to trek is very important. Please see our best time to trek page and visit Mountain Forecast to get an accurate weather forecast for Kilimanjaro.
FAQ
If you have any further questions or queries about Kilimanjaro full moon dates, please just leave a comment below and we'll get back you as soon as possible.
Thank you and happy trekking!
Tags: Kilimanjaro full moon dates, Kilimanjaro full moon, full moon on Kilimanjaro, climb Kilimanjaro full moon