There are five mandatory headgear accessories that you need to take on your Kilimanjaro climb.
Below we have provided detailed descriptions on each as well as set out some specific brand recommendations.
Quicklinks:
Kilimanjaro Headgear
Hat with neck cover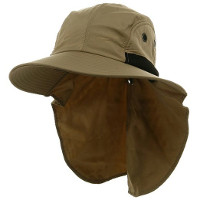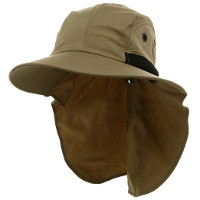 You are going to want to have a good hat with you for the climb to protect your face from sun burn and keep your head cool. We like hats that have an adjustable neck cover. Make sure the hat is made from a material that breaths well. The hat should fit comfortably in your daypack as you don't want to have to hold the hat every time you want to take it off.
Here are some good trekking hat options.
Beanie or Headband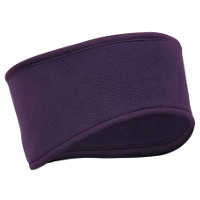 A thermal beanie or head band is a must for summit night. You want to keep your head and ears warm. Make sure the beanie fits snug and is suitable for snowy conditions.
Look for an outdoor, lined and fleeced beanie or headband. Here are some good examples: Beanies and Headbands.
Balaclava or Neck Band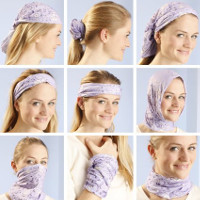 To protect your neck and face from blistering cold temperatures if the wind picks up, high Sun UV during the mid-afternoons at altitude, or indeed to cover your mouth and nose from dust, we recommend taking either a hiking balaclava or neck band.
Make sure to get something that is lightweight, absorbent, breathable and quick-drying.
These versatile and seamless outdoor Buff neck gaiters or Delicol sports bandannas are super cheap and can be used as a neckband, scarf, bandanna, head cover or wristband.
Headlamp
A headlamp is the best torch for night hiking as you can have your hands free at all times. You will use your headlamp on summit night (yes, you summit over night, starting usually around midnight).
The key things to look for in a good headlamp are:
Light / brightness quality: The higher the brightness the better. Of course this comes at a costs to battery life. Ideally you want a max beam distance of greater than 70 meters and a light output of greater than 100 lumens
Battery life: The longer the better. This often means the headlamp needs to hold more batteries, which in turn makes it heavier. We recommend a minimum high mode run time of 30 hours
Weight: As you are carrying this device on your head, the lighter the better. No more than 230 grams
Here are our recommendations: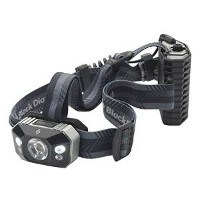 1. Black Diamond Icon
The Black Diamond Icon is one of the heaviest – 230 grams (nearly double the average weight of headlamps) – and most expensive headlamps on the market, which you would think makes it one of our least favourites.
But here's the thing, it's light output is amazing (200 lumens, about 100 lumens more than the next best head lamp), the max beam distance is very good (up to 100 meters) and the high mode battery run time is 80 hour!!
If you want the best in the market and are willing to splash out a little then get the Icon. Price: $70 / £40
Alternatively a big step down in price but still pretty good is the Black Diamond Spot (weight = 93 grams, 90 Lumens, 50 hours high mode battery life, 70 meter max beam distance).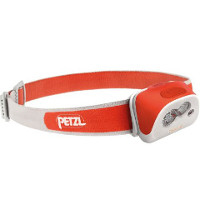 2. Petzl Tikka XP
Petzl make great headlamps and many of their brands would be worth mentioning here, but the one that we think deserves specific mention is the Petzl Tikka XP.
The Tikka XP is super light at 88 grams, provides decent battery life (up to 70 hours on high mode) and rather good light output for it's size (max beam distance of 60 meters and 80 lumens of light output.
Sunglasses
When it comes to sunglasses and Mount Kilimanjaro, there are two considerations you need to take into account. First is the UV intensity, which at just under 6,000m is very high. This can be very damaging to your eyes if you don't have adequate sunglasses. The second factor is the snow cover, which acts to reflect and intensify visible light. Again too much visible light is damaging to your eyes (imagine staring into the sun to get a sense of high altitude trekking without sunglasses).
The undisputed leader in high altitude sunglasses are Julbo.
All Julbo lenses offer 100% protection from UVA, B and C rays, and there category four rating lenses block up to 90% of visible light, making them perfect for Kilimanjaro. Category three and below are fine for driving or wearing around the town – category 4 is required for very high mountain environments.
Julbo's most versatile lens is the Camel which gets darker and lighter depending on the light intensity – i.e. it ranges from Category 2 to 4. It's a transition lens that comes in many different models, we recommend two for Kilimanjaro trekking excursions: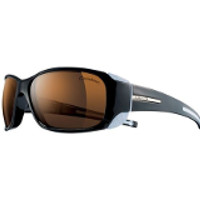 1. The Julbo Montebianco for men and the Julbo Monterosa for women are the most versatile in their range and have designs that would work equally well in a non-mountain environment.
The Julbo Trek is a slightly more sporty and technical sunglass range that provides a great alternative to the Montebianco or Monterosa, but might look out of place in and around the town.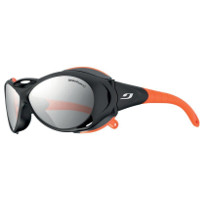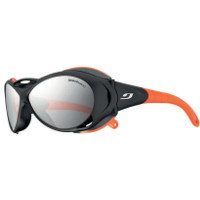 2. If you plan to do more high altitude trekking peaks, snow activities or ice climbing after Kilimanjaro then we recommend the Julbo Explorer range as they provide a much more secure fit and high wrap shells for additional protection.
Kilimanjaro Kit List Continued
Kilimanjaro Clothing – Overview on all Kilimanjaro clothing requirements, including layered clothing recommendations
Kilimanjaro Footwear – From hiking boots to socks and gaiters
Hands and walking – Gloves and walking poll requirements
Bags – From the Kilimanjaro kit bag to your day-pack
Sleeping – Kilimanjaro sleeping bag recommendations and other useful sleeping accessories
Other accessories – Useful other Kilimanjaro accessories
FAQ
Still have questions about headgear for Kilimanjaro? Leave a comment below and we will respond within 24hours.