On Kilimanjaro you will be trekking through 4 climatic zones. Weather can range from warm and tropical at the base of the mountain to freezing on the summit.
To ensure that you remain perfectly comfortable in each zone it is critical that you understand the concept of layering with your Kilimanjaro Clothing.
Being able to layer up and layer down as the weather changes is important. Layering only works if each layer supports the wicking process (allowing moisture to pass from one layer to the next). Layers should therefore hug the skin (i.e. not be too tight, but equally not too loose) and consist of wickable fabric.
Cotton should be avoided as it is hydrophilic, meaning that moisture struggles to pass through and therefore the wicking process stops.
Here are the layers of Kilimanjaro clothing that you need to take with you
Quicklinks:
Kilimanjaro Clothing
Underwear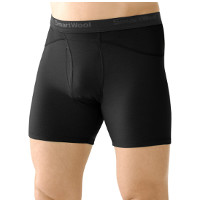 Depending on the length of your trek you should bring 4-5 pairs of sports underwear. Those made by Icebreaker are excellent. Alternatively any sporting brand underwear will work (e.g. Adidas).
For the ladies bring two pairs of sports bras, again we recommend Icebreaker sports bras.
Base Layer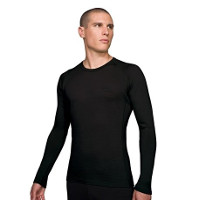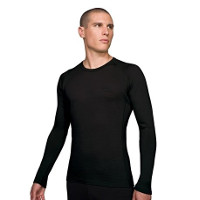 As you approach the upper reaches of the mountain you will need to wear a lightweight base layer (or next-to-skin layer) over your underwear. You will not need to wear this layer for the first few days on the mountain (unless it is very cold). On summit night this is arguably the most important layer as it is the one that comes in contact with your skin.
We recommend Smartwool Lightweight Base Layers or Icebreaker Base Layers, both make products from 100% merino wool. Their products are super comfortable, great quality and provide incredible moisture control.
If you are allergic to wool then Patagonia Capilene Lightweight Base Layers are great synthetic alternatives.
For treks less than 8 days, one pair of top and bottom base layers should be sufficient. For treks over 8 days you should get at least 2 pairs to avoid smelling terrible by the end of the hike. You won't use this layer everyday, but will need it during the cold nights and on summit night.
Trekking Shirts and Trousers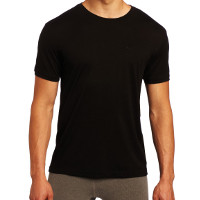 In terms of trekking shirts we recommend 4 x short sleeve shirts and 2 x long sleeve shirt. Ideal fabric is a breathable, lightweight and quick-drying polyester, merino or nylon. Make sure that your shirts are not cotton.
Great trekking shirts are made by Icebreaker, Craghoppers, Columbia and Patagonia (see their Capilene range).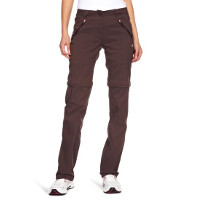 You will also need to bring 1-2 x pairs of hiking trousers – 1 is fine for a 7 day trek, an additional pair is ideal for treks greater than 7 days. If you like wearing shorts then 1 pair of trekking shorts is worth bringing as well. These trekking trousers and shorts from Fjallraven or Craghoppers are good. We also quite like these convertible trousers made by Craghoppers are brilliant.
Insulation Layer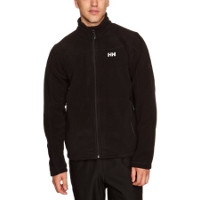 For the colder stretches on the hike and for summit night you should bring one mid-weight fleece jacket or parka top. This is your second layer, or insulation layer, and should be used in your layering system over your base layer, or indeed as a standalone that you wear over your trekking shirt when temperatures start to drop. They also come in great use at night when it can get very cold out.
Fleeces that use Polartec materials are great. Typically Polartec fleeces come in 100s, 200s or 300s. The 100s are a little light and 300's too heavy. Two-hundreds provide great warmth and comfort, and are perfect for hiking Kilimanjaro.
Here are some good Polartec-200 Fleece Jackets. Noteworthy brands include North Face, Helly Hansen and Patagonia.
A nice feature to look out for in your fleece jacket is a hoody. This can double as an instant balaclava. See the Patagonia R1 Hoody or the Arc'teryx Fortrez Hoody for good examples.
Core Jacket or Third Layer
The core shell layer or third layer consists of a windproof, waterproof and warm jacket and trousers.
Warm jackets are a minefield of complexity but typically split into two main types – down or synthetic (and some are insulated with wool). Down jackets are lighter and generally warmer than synthetic alternatives, but are more expensive and generally don't perform well in wet or moist conditions.
Here are the key factors to consider when selecting an appropriate jacket:
Weight and warmth: The weight of a winter jacket can vary from super light (less than 450 grams) to super heavy (more than 1kg). The lightest winter jackets use a down fill and can weigh as little as 200 grams. Down provides the greatest weight-to-warmth ratio. Generally, the lightest jackets (down or synthetic) provide the least warmth and are therefore ideal for moderately cold environments, but not freezing alpine or high altitude environments. Heavy jackets (down and synthetic) are generally the warmest type of jacket but can be cumbersome to transport and trek in. We suggest a mid-weight winter jacket (~500-700 grams) for Kilimanjaro.
Waterproofing: Despite the dominance of down jackets in terms of weight and warmth, they do have a major flaw – as they are much more susceptible to moisture. When down jackets get wet they lose their loft and insulation capacities. This is not to say that a light downpour or even all day snow is going to destroy the insulating qualities of your down jacket, but in similar conditions or very wet conditions, a synthetic jacket will perform better. The key thing to look for, therefore, is a jacket (down or synthetic) that has an outer fabric that has a high water-resistant capacity. Pertex Shield fabric is the best for down jackets and nylon is great on synthetic jackets.
Versatility: Unless you plan to use your jacket for a particular activity after Kilimanjaro (e.g. ice climbing, snowboarding) we suggest going for a jacket that provides as much versatility as possible (i.e. can be used for many different activities in as many different environments).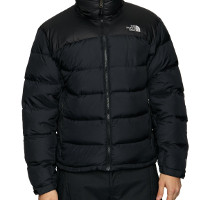 In terms of a good and affordable down jacket we recommend the North Face Nuptse Jacket. It retails for a great price, is super-lightweight which makes it easy to travel with and really warm.
Other brands that make great winter alpine jackets include: Arc'Teryx (see the Atom), Rab (see the Microlight) and Mountain Hardwear.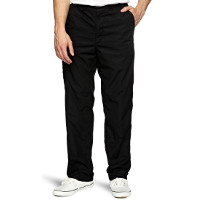 For the upper reaches of your Kilimanjaro trek (>4,500 meters) the temperatures can get very cold, particularly at night. Warm trekking trousers are a must.
Here are the key characteristics to look out for: Water resistant, sun protective, and fleece inner material with quick-drying polyester outer for warmth.
Great winter trekking trousers include Craghoppers Kiwi Winter Trousers and Regatta Lined Hiking Trousers
Alternatively, some folk prefer to use a hard shell pair of trousers, similar to ski pants or salopettes. These trousers will have a waterproof membrane and insulated inner fabric – we recommend Columbia Bugaboo pants or at the higher end, the Arc'Teryx Gamma.
Rain Gear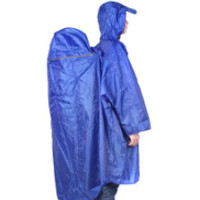 In addition to these items we recommend taking with you lightweight rain gear. In particular we recommend a hard shell waterproof jacket like the North Face Resolve or similar.
For a quick rain cover you might also want to bring a poncho that sits over your body and rucksack as seen adjacent. Ideal for the lower reaches.
Not recommended for your Kilimanjaro trek
You should not bring:
Jeans for obvious reasons – they absorb many time their weight in water, are difficult to trek in, take a long time to dry out, rapidly transfer heat from the body, must we continue …)
Cotton. Wearing cotton shirts on the lower reaches is fine but in general we would avoid cotton all together. It absorbs moisture and blocks breathability
Kilimanjaro Kit List Continued
Kilimanjaro Footwear – From hiking boots to socks and gaiters
Headgear – Stuff to keep your head out of the sun and warm on summit night, as well as recommendations on Kilimanjaro headlamps
Bags – From the Kilimanjaro kit bag to your day-pack
Hands and walking – Gloves and walking poll requirements
Sleeping – Kilimanjaro sleeping bag recommendations and other useful sleeping accessories
Other accessories – Useful other Kilimanjaro accessories
FAQ
If you have any further questions on Kilimanjaro clothing, please leave a comment below and we will respond within 24hours.