There are two types of gloves you should take on your Kilimanjaro trek – inner and outer gloves.
Like base layer clothing, inner gloves provide the next-to-skin insulation that is critical when trekking in cold temperatures (and it will get really cold on the upper reaches of Mount Kilimanjaro).
Outer gloves are thicker, waterproof and provide the shell protection needed to prevent freezing hands.
In addition to gloves you will also need to take trekking poles.
Below we provide glove and trekking pole recommendations.
Quicklinks
Kilimanjaro Gloves
Inner Gloves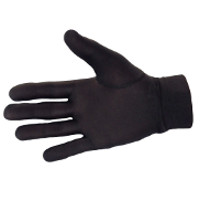 In terms of inner gloves, you want to make sure to get a pair that has great wicking properties (synthetics, wool or even silk) are good. Do not go for a cotton inner gloves as these will restrict moisture transfer. You should also make sure that the gloves provide a good thermal lining and are lightweight.
Here are some really affordable and good thermal liner hiking gloves. We recommend Under Armour liner gloves.
Outer Gloves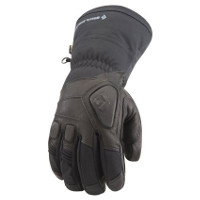 We cannot stress the importance of having good outer gloves. Your hands will be the first to start freezing on summit night. Cold hands are super debilitating and painful.
The perfect outer gloves provide warmth and are waterproof, without being cumbersome or too bulky. Essentially you want gloves that provide great dexterity, whilst also providing exceptional warmth, water resistance and durability.
Based on these criteria we recommend the following gloves: Black Diamond Guide Gloves, Outdoor Research Southback Gloves or for a very affordable but excellent outer glove, the Dakine Scout.
Trekking Poles
Trekking is one exercise that puts serious strain on your major leg joints and knees. This is particularly true on Kilimanjaro where the average trek length is 7 days, with 5-8 hours of hiking each day. Add in the rough terrain that undulates frequently and you can see why most people complain of sore legs.
The best way to reduce the impact of long-distance trekking on your knees and joints is by using trekking poles. In fact good trekking poles can reduce the impact on your knees by up to 25% – as assessed in a 1999 study by The Journal of Sports Medicine.
We recommend using trekking poles as a mandatory hiking accessory on Mount Kilimanjaro, as they offer better balance on trails and reduce stress on joints during ascents and descents
Key characteristics to look for in a pair of hiking poles are:
Weight: Heavy poles (>350 grams) tend to be better at enduring long and sustained treks across rough terrain as they are often more durable. Light poles (
Adjustability: Good trekking poles should be fully adjustable. There are two main adjustable systems – lever-locking or twist-locking. We recommend lever-locking systems as they are easier to use, and more durable (despite being slightly heavier)
Grip: Pole grips are usually made from cork, rubber or foam. Cork is a good grip material and super durable, but not as good as rubber in terms of insulating warmth (which is a factor on Mount Kilimanjaro). Foam is the least durable type of grip but the best at wicking moisture away from the grip and hands. If we were pushed to recommend a grip type for Mount Kilimanjaro we would say rubber or form, for their warmth / wicking properties, but cork is still our overall favourite for its durability and lower susceptibility to chaffing the hands and causing blisters.
Material: The Pole itself is usually constructed from lightweight aluminium or carbon fibre (which is lighter than aluminium). We don't have too much of a preference here, as long as the structure is sturdy and mid-weight.
Recommended trekking pole brand and models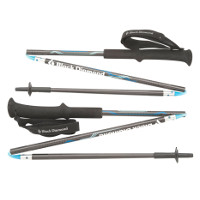 The market leader for trekking poles is Black Diamond. We recommend two models from their range. At the premium end the Black Diamond Alpine Carbon Cork trekking poles are incredibly good, or the cheaper alternative – the Black Diamond Ultra Distance.
Other great brands include Leki – recommended model: Leki Corklite trekking poles and Komperdell – recommended model: Komperdell C3 trekking poles.
Kilimanjaro Kit List Continued
Kilimanjaro Clothing – Overview on all Kilimanjaro clothing requirements, including layered clothing recommendations
Kilimanjaro Footwear – From hiking boots to socks and gaiters
Headgear – Stuff to keep your head out of the sun and warm on summit night, as well as recommendations on Kilimanjaro headlamps
Bags – From the Kilimanjaro kit bag to your day-pack
Sleeping – Kilimanjaro sleeping bag recommendations and other useful sleeping accessories
Other accessories – Useful other Kilimanjaro accessories
FAQ
Still have questions about the type of Kilimanjaro gloves and trekking poles you should take with you? Leave a comment below and we will respond within 24 hours.