Nepali mountaineer, Sanjay Pandit, has recently set an extraordinary new record on Mount Kilimanjaro, walking backwards to the 5,895m summit in an astonishing time of 25 hours and 40 minutes.
The climb took place between the 15-18 December 2015. Using video evidence of the entire climb, the Kilimanjaro National Park Authority has officially verified Pandit's incredible record.
From our little research on Pandit, it is clear that he has an impressive track record of climbing mountains in unconventional ways.
In November 2014, Sanjay walked backwards up the highest peak of Australia, Mount Kosciuszko (2,228 m). This feat took him 5 hours and 45 minutes to complete, and he did so in traditional Nepali attire.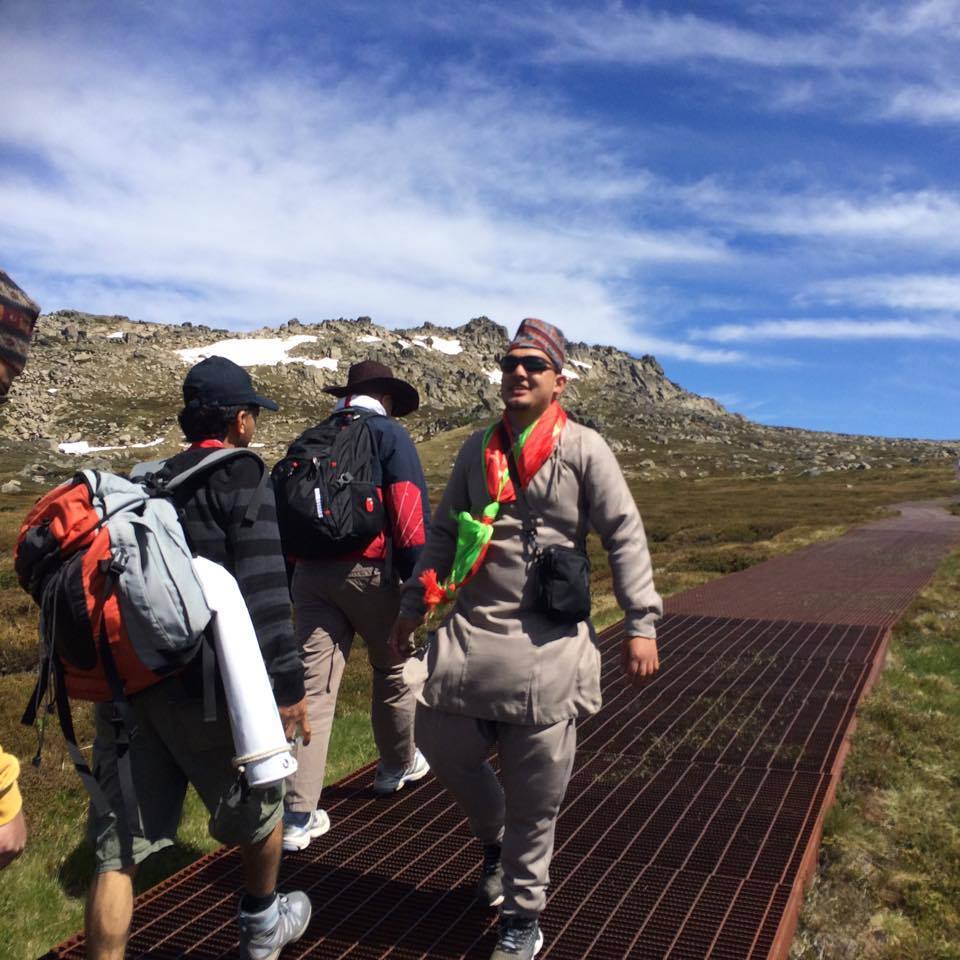 Earlier in 2014, he set another record by climbing the highest mountain in Europe, Mount Elbrus in Russia, before spending 6 minutes and 3 seconds half-naked at the summit, where the temperature was recorded to be -60 degrees Celsius. Check out his video from Youtube.
Pandit is an accomplished mountaineer having climbed both Mount Everest and Manaslu in Nepal.
According to Facebook records, this is not the first time that Sanjay has climbed Mount Kilimanjaro. He reached the summit back in April 2014 but presumably didn't walk backwards then.
A video posted to Youtube shows Pandit struggling to keep his footing as he walks up the steep gravel slope of Kibo on Mount Kilimanjaro.
We look forward to seeing what strange new record Pandit will set next.
For now though we wish to congratulate him on his Kilimanjaro record!