Using electronic devices on mountains for extended periods of time has always posed problems as battery life is often limited.
Fortunately brilliant companies like Voltaic Systems have over the past decade or so develop solar charger solutions that are affordable, practical and actually look pretty slick!
Below is an overview of their new product, the Fuse 6W Voltaic Solar Charger.
Voltaic Systems
Voltaic Systems is an American company founded in 2005 with a mission to develop energy solutions using environmentally intelligent design. Over the years they have launched many awesome products, but they are best known for their Voltaic Solar Chargers.
Their product range includes Voltaic Solar Charger Backpacks, Voltaic Switch Solar Bags, USB Battery Packs and a funky gadget called the USB Touchlight.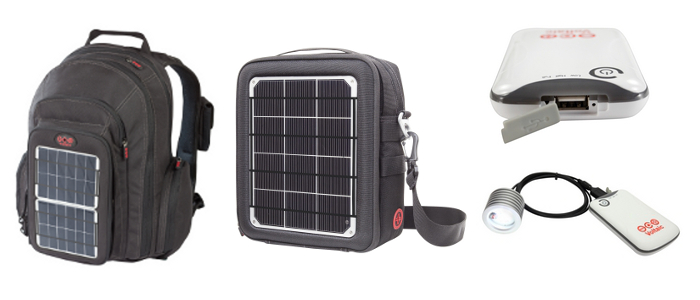 Fuse 6W Solar Charger
There most recent addition, and the product that I think is perfect for Kilimanjaro, is the Fuse 6W Solar Charger which comes with a universal attachment system that connects securely in seconds to backpacks and bike racks. For the same weight as its 4 Watt predecessor, it also features 6 Watts of rugged solar power, a 15 Watt-hour universal battery, and convenient storage for a tablet, smartphone and charging cables.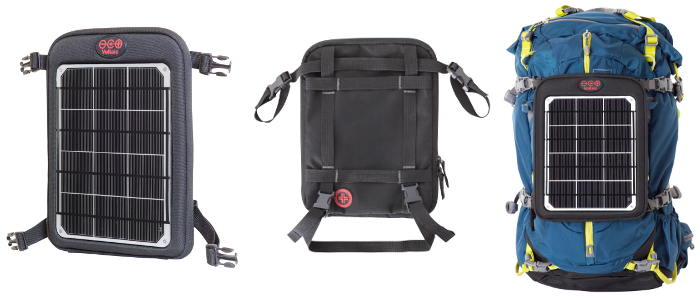 Designed for modern adventurers, the Fuse 6W provides up to 80 minutes of runtime on an iPad Mini, or other 7" tablets, for every hour in the sun. It will also charge smartphones, GoPro cameras and other USB devices.
Here's a brief product overview
6 Watts of Power for Fast Charging
Integrated into the front of the Fuse 6W is a rugged, waterproof 6 Watt solar panel. Charge times vary by device, but these high-efficiency monocrystalline cells will recharge a typical smartphone in under four hours. The panel is built to withstand the abuse of everyday use. The cells are encased in a clear, UV and scratch resistant coating, and backed by a rigid aluminum composite material.
High Output USB Battery
The included V15 USB battery stores power so the Fuse 6W can charge devices anytime. The battery has 15 Watt hours of capacity, enough to charge an iPhone 1.7 times and an iPad Mini 2/3 full. For more battery storage, the 39 Watt hour V39 battery is available as an optional upgrade for $39. Both batteries can be charged from the solar panel or any USB port.
Universal Attachment System
The Fuse 6W is designed to attach onto technical backpacks, panniers, MOLLE systems and almost anything else via its flexible buckle and strap attachment system.
Room to Store and Manage Electronics
The Fuse 6W has wire channels to deliver power throughout the bag. The case has mesh pockets to store cables and phones and a sleeve to fit up to a 10" tablet.
Pricing and Availability 
The Fuse 6W is available on Amazon.
Key features and specifications of the Fuse 6W include
6 Watts of solar power (panel available in silver or charcoal)
15 Watt hour battery with 5V, 1A USB output
Optional upgrade to 39 Watt hour battery with dual USB output
Charging cables with micro and mini USB adapters to connect directly to most
handheld electronics (iPhone and iPad owners use their USB cables)
11″ high x 8.75″ wide x 0.75″ deep
1.3 lbs. including battery and solar panels
Universal attachment straps
Waterproof fabric manufactured from recycled PET
You can find a full Kilimanjaro kit packing list here.