Meaning Endless Plains, Serengeti is an African wilderness that stretches as far as the eye can see. Popular for its wildlife and the Great Wildebeest Migration, the Serengeti safari has a lot on offer. Let's plan your trip to what is arguably the most sought after wildlife destination in the world.
In this article:
Planning Your Serengeti Safari
Serengeti or Masai Mara?
Unless seeing Kenya is your goal, Tanzania is generally the better option. Serengeti National Park is about 20 times the size of the Masai Mara and the setting of 80% of the wildebeest migration route. In the Serengeti, there are always migrating herds. In addition, Tanzania is generally less crowded than Kenya which makes for a more exclusive safari.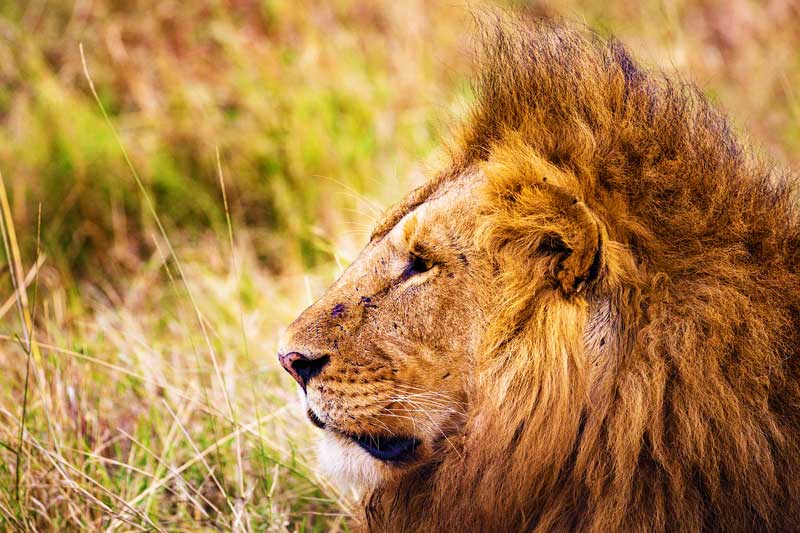 Getting to the Serengeti
Most international flights land in Arusha. From Arusha, it will take around 8 hours to drive to the Serengeti National Park. It could be better to split the long drive by spending a night in one of the visit-worthy Ngorongoro Crater, Lake Manyara or Tarangire national parks.
Alternatively, you could stay over at Lake Natron and enter the northern Serengeti. This may be best in July-September when the Wildebeest Migration is in the area. As an added bonus, flamingoes visit the lake from August-October. Finally, there is the option to charter a flight from Arusha.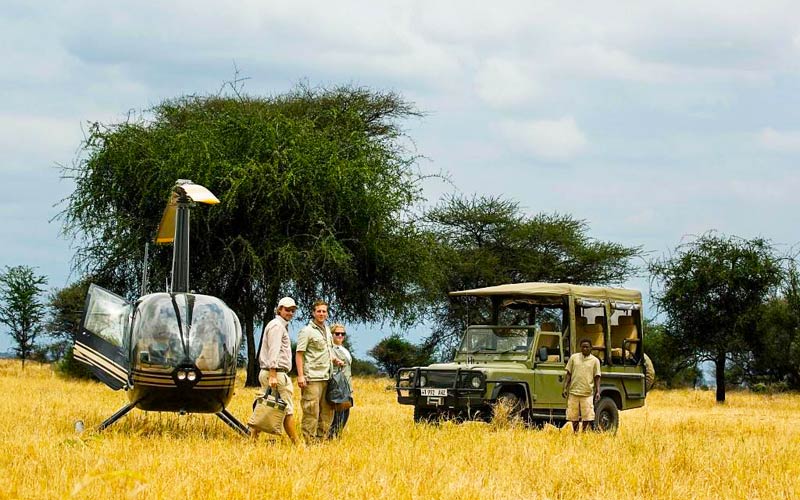 Details of shuttle flights flying from Arusha into the Serengeti:
| | | |
| --- | --- | --- |
| Destination | Flight Duration | Cost Per Person* |
| Seronera | 1.5 hours | $265 |
| Kogatende | 2.5 hours | $402 |
| Sasakwa | 2 hours | $385 |
*Costs are subject to change. These are just guide prices.
Please Note: small planes have strict baggage restrictions of 15kg per person, including any hand luggage and duffel bags. The costs are per person and are subject to change.
When and where to go on safari in the Serengeti
Below is a month-by-month guide to timing your Serengeti safari based on what you want to see.
January-March: Calving Season
Large herds of wildebeest and zebra are gathered in the southern Serengeti and Ngorongoro Conservation Area. January-February also offers a brief dry spell between the rainy seasons.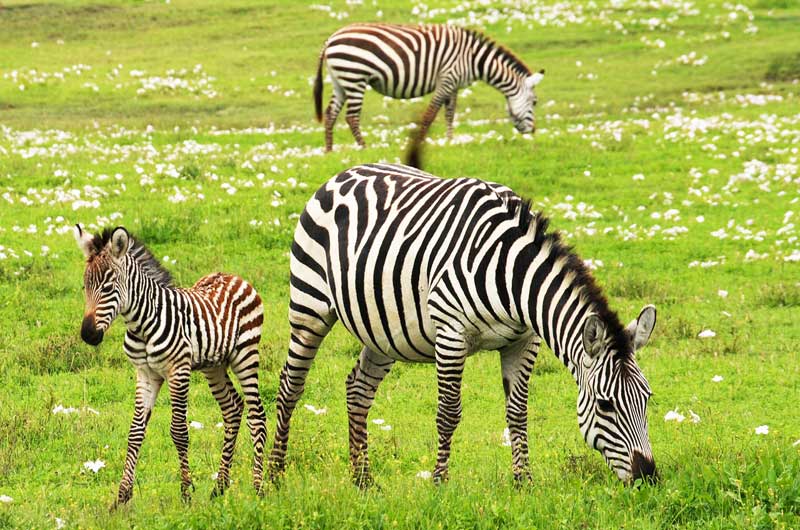 March-May: Out of Season
This is the rainy season so not all of the lodges are open and some roads are inaccessible. Selous and Ruaha parks are effectively closed during this time, however, the Seronera region has good sightings all year round. Benefits to travelling out-of-season are that there are fewer tourists and safaris and accommodation cost less. Dunia Camp's rates in April and May are half that of peak season.
May-July: Western Corridor and Seronera
Some wildebeest herds are in the lesser-visited Western Corridor or Grumeti section of the park where visitors may see smaller river crossings. Mobile Camps are set up in central Serengeti which is known for sightings of the big cats.
July-October: Dry or Peak Season
The sparse vegetation and gatherings of animals around the water make this the best time for wildlife viewing. This is also the best time to see river crossings at the Mara River in northern Serengeti. Expect more people and vehicles around sightings.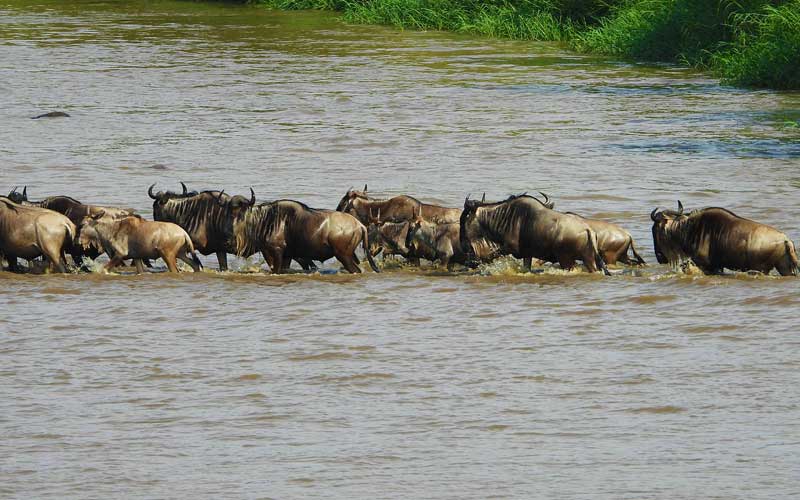 November-December: The Short Rainy Season
For bird lovers, November to April is the best time of year as many species are in breeding plumage and European and African migrant birds are around.
Wet weather also means fewer people and lower prices. Depending on the year, rains could come early or late, so if you are well prepared the risk may be worth it.
Safari Cost: How Much Time Should You Plan for Your Safari
There is so much to see in the Serengeti so ideally, you'd spend two weeks here. If possible include other areas like Ngorongoro Crater, Lake Manyara and Tarangire national parks. Bookings should be made as far in advance as possible as the best accommodation and tours fill up quickly especially over peak season. Speak with your Kilimanjaro operator for their safari add-on rates and itineraries.
Budgeting for Your Serengeti Safari
Most tours start at Arusha and stop overnight in popular spots, including some combination of the national parks. The average tour will cost around $1,000 per person for 3-4 days or $1,300 for 5-6 days. In comparison, the National Geographic expeditions are longer with more time in each area and cost from $10,000 per person. All prices are excluding flights.
If possible, book to stay longer in more remote areas. This way you avoid rushing between tourist attractions and get to experience a more authentic safari. A longer stay gives you time to explore remote areas and enjoy special experiences.
Please Note: Many lodges and camps offer specials for multi-night stays. Shop around before you book.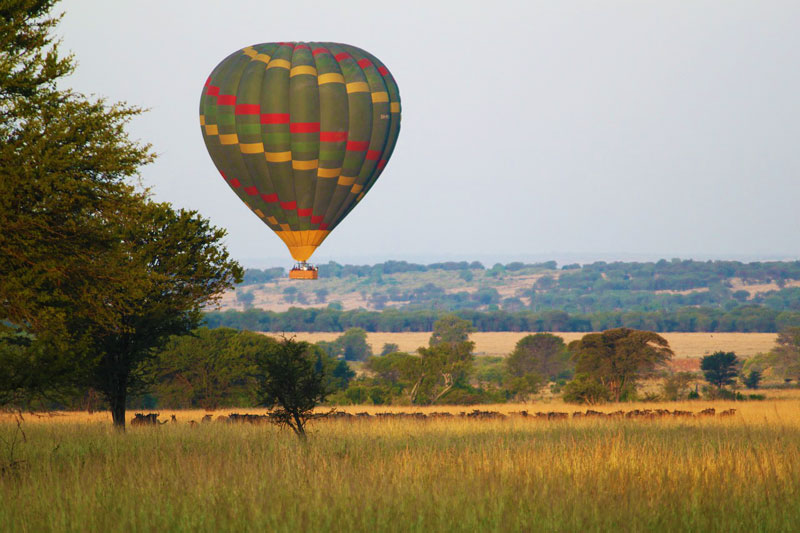 Budgeting for Extra Activities
Additional experiences like hot air ballooning (From $500 per person) will make your stay extra special. It is worth budgeting for optional extras.
Accomodation on Safari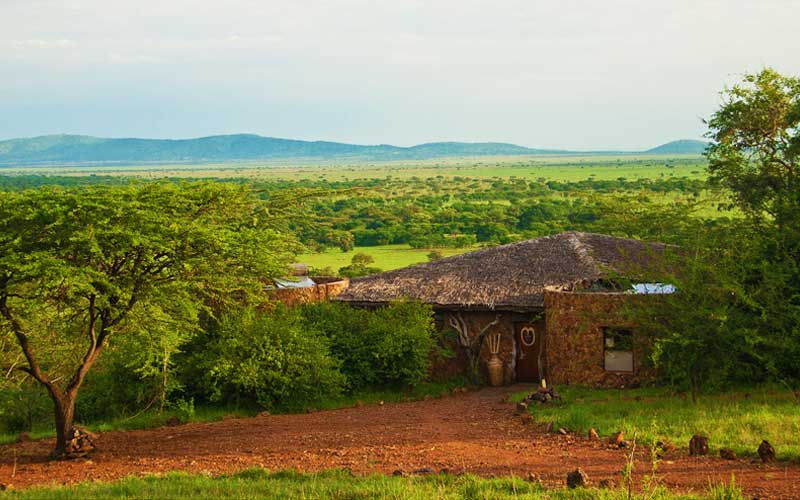 Camping
A great option for adventurous souls. Camping equipment can be rented or you can book camping trips through some safari operators. There are two main campsites in the Serengeti National Park: Seronera and Lobo. Campsites have very basic facilities of public bathrooms and a communal area for cooking. Camping is the most affordable option, but it is not for everyone.
Mobile Camps
This is the ultimate combination of privacy and luxury (and your own bathroom!) with the feeling of being up close to nature. Sleep in a real bed and still hear the leaves rustle and jackal cry in the distance. Mobile tented camps like Alex Walker's Serian, Olakira, Nomad's Serengeti and Serengeti Under Canvas move around as they follow the herds from calving grounds up central and western Serengeti north to the Mara River.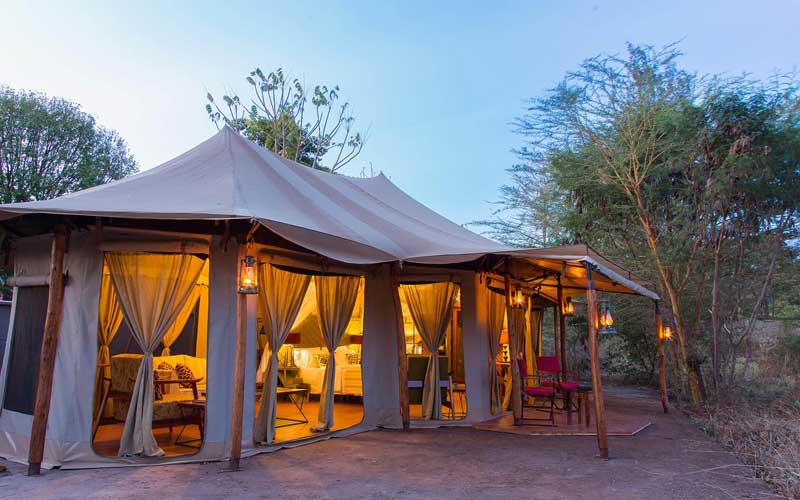 Lodges and Permanent Camps
There are permanent camps and lodges in the Serengeti National Park that have more facilities and creature comforts. This may be a good choice for families with young children as many have swimming pools and special children's programmes to entertain the little ones between drives.
Most permanent accommodation sites, including Sayari, Nomad Lamai and Lobo Lodge (which is more budget-friendly) are up north closer to the Mara River. Kusini Camp and Ndutu Lodge are in the south, and Singita has three camps on the Western corridor.
Please Note: For reliable WiFi, lodges and permanent camps are your best bet.
What to Expect on Your Safari
Animals
Of all the Serengeti Animals, the Big 5 are the most sought after for any photographic safari.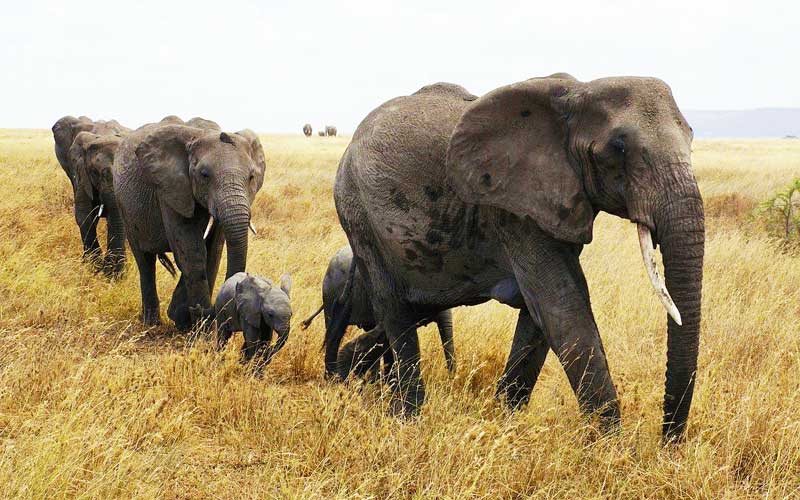 Elephants avoid the noisy herds of wildebeest and zebra but occur in large numbers across the park along with giraffes, eland and other antelope species.
Buffalos prefer to hang out close to water and rivers which are also where you can spot crocodiles and hippos.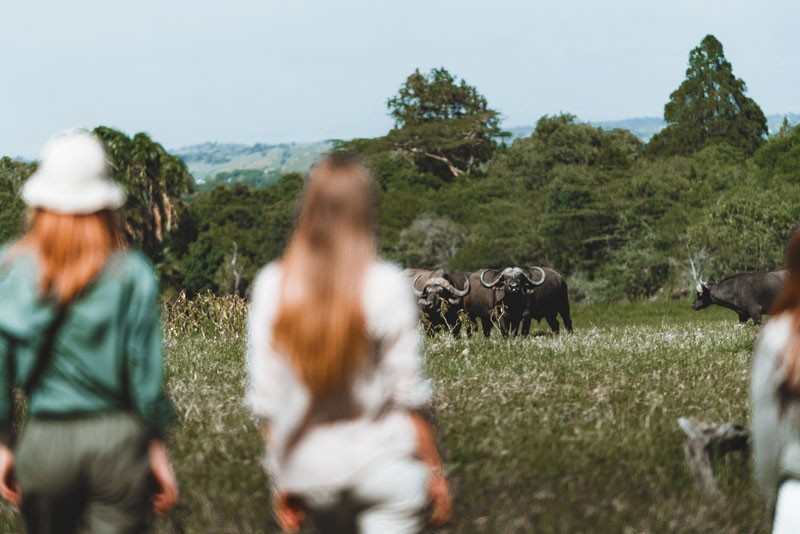 Big cats and other predators like hyenas follow the herds. Leopards and lions are especially common in the Seronera region.
The Black rhino is present in the park but in low numbers and difficult to find, consider yourself especially lucky if you get to see one!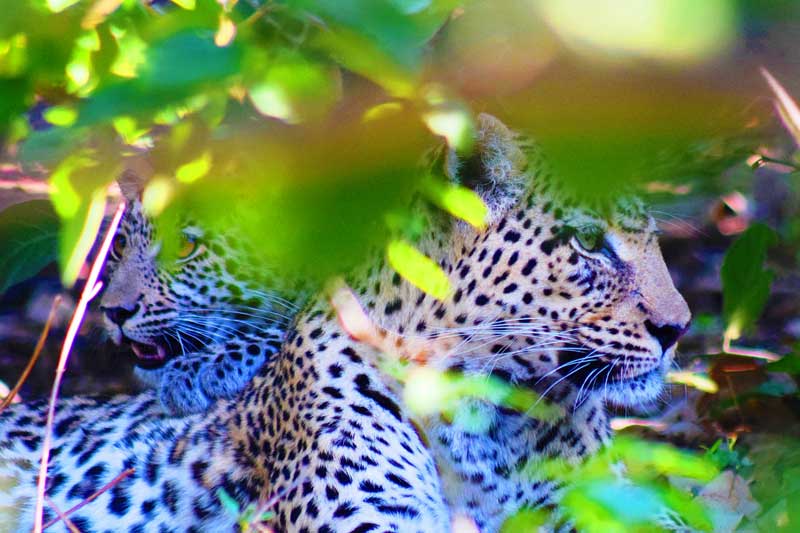 Night safaris are not offered in the Serengeti National park borders but are available in areas just outside of the park, including Singita's Sasakwa, Faru Faru and Sabora. Here you might encounter such nocturnal creatures as bat-eared foxes, aardvark, aardwolf, porcupine, bush babies and African civets.
There are more than 540 species of birds recorded in the Serengeti. Some of them cannot be found anywhere else in the world! Many companies offer specialist birdwatching safaris.
Safety on a Serengeti Safari
Going on a safari in the Serengeti is a safe and fun experience. Always listen to your ranger's instructions and note basic guidelines:
Never go out walking outside of camp or alone after dark
Keep your limbs and head inside the vehicle
Do not make loud noises on a safari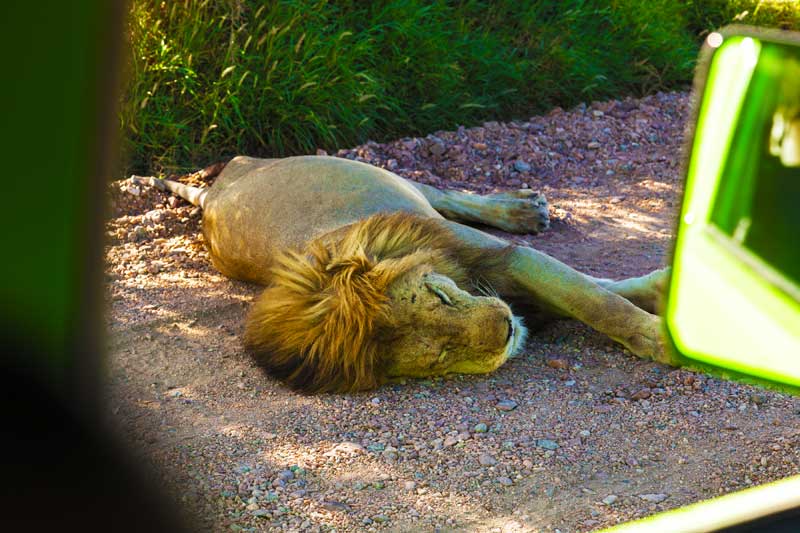 Food on Safari
To make the most of game-viewing, you will be spending most of the day out in the vehicle. This means that meals will often be packed picnic-style – breakfasts, lunches and snacks along the lines of sandwiches or wraps, fresh fruit, cheese, cold meats, muffins and pastries.
It is important to let your tour operator or camp chef know about any dietary requirements in advance. They will be happy to cater accordingly.
Please Note: It is illegal to feed the animals, take leftover food back with you to the camp.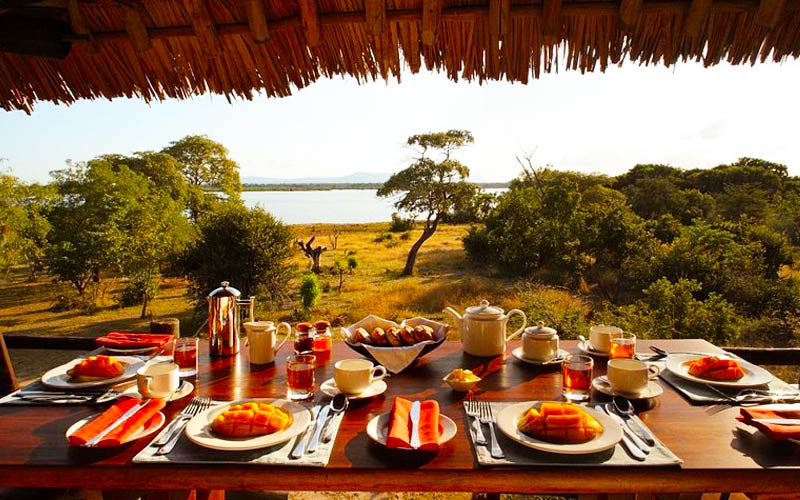 Other Considerations
Passport and Visa
Your passport needs to have one blank page per country you plan to visit and be valid for at least 6 months. You will also need to obtain a visa for Tanzania and a separate one for Kenya if you plan to visit the Masai Mara. It is highly advisable to apply in advance online. Although, for some countries, you are able to get a visa on arrival.
Vaccinations and Medications
It is a requirement to be vaccinated for Yellow Fever and you will need to carry proof of this vaccination. Malaria is a risk in Tanzania, so consult your doctor about medication options before setting off. Make sure to pack a first aid kit with necessities including band-aids, headache tablets and diarrhea medication.