So, you want to Climb Kilimanjaro?
That's slightly mental, but awesome!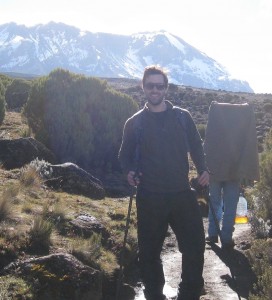 Hi I'm Mark, the guy behind the Climb Kilimanjaro Guide website and author of the book, Mount Kilimanjaro: Trekkers Guide to the Summit.
Because you are reading this page you are most likely planning to climb Kilimanjaro. You may have already booked a date. If so, congrats! You are one step closer to achieving an incredible goal. Something that you will remember and be proud of for the rest of your life!
The challenge that awaits you is one of preparation.
My aim is to provide you with everything you need to know so that you can leave Kilimanjaro having achieved the extraordinary goal of reaching the summit, safely and with your sense of humor still intact!

The facts
 As many as 35,000 people climb Kilimanjaro every year, spending as much as $6,000 on travel packages and equipment – no small investment
Too many trekkers spend lots of money on expensive climbing travel packages, flights, equipment and medication to arrive in Kilimanjaro lacking the basic knowledge and information that will ensure the best chance of a successful summit.
In fact, on some routes only 50% reach Kili's summit. Many fail in achieving their goal to climb Kilimanjaro because they are ill-prepared.
In the worst case, some die because they are poorly informed about the risks of altitude sickness. These fatalities are entirely preventable and should never happen if people are properly prepared and have the knowledge to make the right decisions on the mountain.

Here's the good news
 Trekking Kilimanjaro is non-technical. Most people can climb Kilimanjaro – even Richard Byerley at the ripe old age of 84 years and 71 days reached the summit in October 2010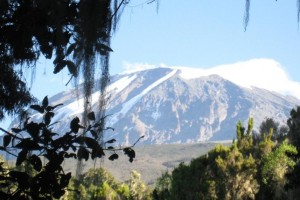 But don't underestimate the challenge of extreme altitude. People do every year and inevitably fall short of success.
Having successfully reached Kilimanjaro's summit and worked with many guides who climb Kilimanjaro every month, I know first-hand the challenge that awaits you and the things you can do to be perfectly prepared!
I know that armed with the right information your chances of success will be much higher.
I created the Climb Kilimanjaro Guide website and wrote my book, Mount Kilimanjaro: Trekkers Guide to the Summit, to give aspiring climbers, like yourself, all the information needed to conquer Kilimanjaro.

What will you find on the Climb Kilimanjaro site?
The most detailed online Kilimanjaro resource, period
The Climb Kilimanjaro Guide originally started as educational blog for prospective Kilimanjaro trekkers. This means that most of the content is in no particular order. Despite my efforts to categorize and interlink content the information is often quite hard to digest in a structured way. Below I have provided links which should help you find content quickly and effectively.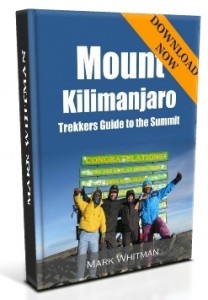 Alternatively you can download my book, Mount Kilimanjaro: Trekkers Guide to the Summit.
My book has been described as the 'perfect Kilimanjaro trekkers companion' and comes with my personal guarantee that it will enhance your experience of Kilimanjaro and ensure you have a safe and successful trek to the Roof of Africa!
If you decide to download my book (which I really hope you do), then I suggest popping the kettle on and getting ready for a solid read. I wrote the guide as a reference document so that a reader could dip in and out of any section. Notwithstanding it's reference qualities I suggest reading the guide as a book starting at the front and working your way through each chapter. I also suggest printing out the guide and taking it with you on your trek as you may want to refer to it as you climb Kilimanjaro.
You can review and download Mount Kilimanjaro: Trekkers Guide to the Summit here.

Prefer to browse online?
These quick-links should help you get started
I also encourage you to browse the blog which has lots of valuable information (below I have listed some of the most popular blog articles) and enjoy some of the beautiful Kilimanjaro pictures and videos submitted by previous climbers.
The most popular blog articles include:
If you have any questions feel free to contact me, I will always endeavor to answer anything I can.

Looking for the most competitive Kilimanjaro tours?
I can connect you with the best on-the-ground tour operators in the business
The Climb Kilimanjaro Guide is my personal information resource for prospective Kilimanjaro trekkers. I am not a tour operator; however I am well connected with the best and most reliable operators in the business.
If you are in the early stages of deciding to climb Kilimanjaro and you would like to get a free trekking quote, please check out this page so I can assist you.
So here's wishing you all the best for a once in a lifetime journey.
Bahati nzuri (which means good luck in Swahili)
Mark
"If adventure has a final and all-embracing motive, it is surely this: we go out because it is our nature to go out, to climb mountains, and to paddle rivers, to fly to the planets and plunge into the depths of the oceans… When man ceases to do these things, he is no longer man."
Wilfrid Noyce
Small disclaimers
The language used on this site switches between British and American spelling. Please accept my apologies if this offends you, or for any spelling mistakes
Many people who climb Kilimanjaro do not reach the summit. The information on this site in no way guarantees that you will have a successful summit experience
To climb Kilimanjaro comes with obvious risks to your safety. The information on the site is provided as an information resource only, and is not to be used or relied on for any diagnostic or treatment purposes. This information is not intended to be patient education, does not create any patient-physician relationship, and should not be used as a substitute for professional diagnosis and treatment.
All information on this site is copyright protection. All rights reserved. No part of this website may be reproduced or transmitted in any form or by any means, electronic or mechanical, including photocopy, recording, or any information storage and retrieval system, without permission in writing from the author